Sony's Free-to-Play Zombie Game Hits Steam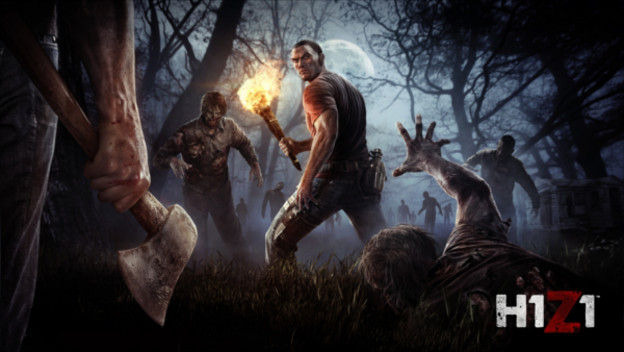 Sony Online Entertainment's John Smedley revealed H1Z1 in April 2014. Described as a free-to-play zombie MMO, H1Z1 is touted to bring the survival genre to the next level. The game was scheduled to be part of Steam's Early Access program during 2014, but it just appeared in January 2015.
While consumers can now find the game's entry on Steam, H1Z1 is currently unavailable to buy or play. Starting on Thursday, January 15, it will be available for early adopters at $20 (it's apparently not free-to-play before launch). This Standard Edition Bundle grants buyers early access to the game along with three event tickets, one key and two crates. There will also be a Premium Edition Bundle available, granting game access, 25 event tickets, three airdrop tickets, four keys, six crates, and an exclusive crafting recipe for an aviator hat. No price has yet been announced for the Premium Edition Bundle.
Should consumers wish to buy into H1Z1's Early Access, Sony Online Entertainment explains that they "can expect to see initial iterations of crafting, base building, combat, vehicles, circle-of-death, day/night cycle, weather, player vitals, hunting & forging, and, of course, Zombies." As the game will still under development, buyers are cautioned to expect bugs, missing features and game-breaking issues a-plenty. Based on what the game needs and on the feedback from players, H1Z1's development team will "continue to create new features and may make significant changes."
Sony Online Entertainment also anticipates H1Z1 to fully release later this year, but when exactly was not detailed. You can read more on what H1Z1 will promise in its Early Access state via the source link below. It's advisable to think carefully before laying down $20 on an unfinished game if you're looking for a full, polished experience.
[ Source(s): Steam ]
[ Via: Trust In Play ]
01/12/2015 12:00AM