BAFTA Game Award Nominees Revealed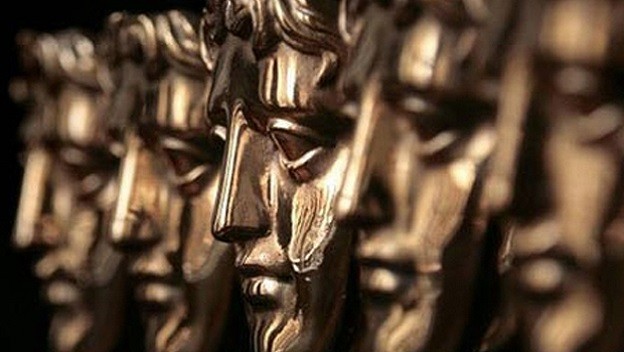 Forget about the Oscars, Grammys or Golden Globes. It's the video game awards season that gets us hyped up!
While CheatCC has already announced several of these winners, the BAFTA ceremony will be held in London on March 12 to bestow their honors in the fields of "Best Audio," "Best Game" and "Artistic Achievement" just to name a few. Leading the pack (from 51 separate categories) is Alien: Isolation, with a total of six nominations.
For a complete rundown of all the nominees, simply ready below. Be sure to leave us YOUR picks in the comments section!
Best Game
ALIEN: ISOLATION
DESTINY
DRAGON AGE: INQUISITION
MARIO KART 8
MIDDLE-EARTH: SHADOW OF MORDOR
MONUMENT VALLEY
Artistic Achievement
ASSASSIN'S CREED UNITY
FAR CRY 4
HOHOKUM
LUMINO CITY
MONUMENT VALLEY
VALIANT HEARTS
Audio Achievement
ALIEN: ISOLATION
THE BANNER SAGA
CALL OF DUTY: ADVANCED WARFARE
DISNEY FANTASIA: MUSIC EVOLVED
MARIO KART 8
THE SAILOR'S DREAM
British Game
80 DAYS
ALIEN: ISOLATION
FORZA HORIZON 2
GEOMETRY WARS 3: DIMENSIONS
LUMINO CITY
MONUMENT VALLEY
Debut Game
THE BANNER SAGA
COUNTERSPY
HITMAN GO
NEVER ALONE
SHOVEL KNIGHT
THE VANISHING OF ETHAN CARTER
Family
THE LEGO MOVIE VIDEOGAME
LITTLEBIGPLANET 3
MINECRAFT: CONSOLE EDITIONS
MARIO KART 8
SKYLANDERS TRAP TEAM
TWELVE A DOZEN
Game Design
ALIEN: ISOLATION
DESTINY
FAR CRY 4
HEARTHSTONE: HEROES OF WARCRAFT
MIDDLE-EARTH: SHADOW OF MORDOR
THREES
Game Innovation
80 DAYS
ALIEN: ISOLATION
LUMINO CITY
MIDDLE-EARTH: SHADOW OF MORDOR
TITANFALL
THE VANISHING OF ETHAN CARTER
Mobile & Handheld
80 DAYS
HEARTHSTONE: HEROES OF WARCRAFT
HITMAN GO
MONUMENT VALLEY
THREES
THE WALKING DEAD: SEASON 2
Multiplayer
CALL OF DUTY: ADVANCED WARFARE
HEARTHSTONE: HEROES OF WARCRAFT
DESTINY
MARIO KART 8
MINECRAFT: CONSOLE EDITIONS
TITANFALL
Music
ALIEN: ISOLATION
THE BANNER SAGA
DISNEY FANTASIA: MUSIC EVOLVED
FAR CRY 4
MIDDLE-EARTH: SHADOW OF MORDOR
THE SAILOR'S DREAM
Original Property
KALIMBA
MONUMENT VALLEY
SUNSET OVERDRIVE
TITANFALL
VALIANT HEARTS
THE VANISHING OF ETHAN CARTER
Performer
ADAM HARRINGTON Bigby Wolf in The Wolf Among Us
ASHLEY JOHNSON Ellie in The Last of Us: Left Behind
KEVIN SPACEY Jonathan Irons in Call of Duty: Advanced Warfare
LOGAN CUNNINGHAM Transistor in Transistor
MELISSA HUTCHISON Clementine in The Walking Dead: Season 2
TROY BAKER Pagan Min in Far Cry 4
Persistent Game
DESTINY
EVE ONLINE - PHOEBE
LEAGUE OF LEGENDS
RUNESCAPE
WORLD OF WARCRAFT: WARLORDS OF DRAENOR
WORLD OF TANKS
Sport
FIFA 15
FOOTBALL MANAGER 2015
FORZA HORIZON 2
OLLIOLLI
MADDEN NFL 15
TRIALS FUSION
Story
80 DAYS
BROKEN AGE
FAR CRY 4
THE LAST OF US: LEFT BEHIND
NEVER ALONE
THE WOLF AMONG US
BAFTA Ones to Watch Award
CHAMBARA
SAGITTARIUS
DON'T WALK: RUN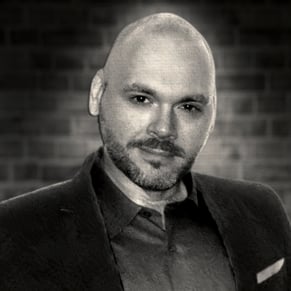 02/10/2015 08:05PM