Persona 5 Coming Valentine's Day to North America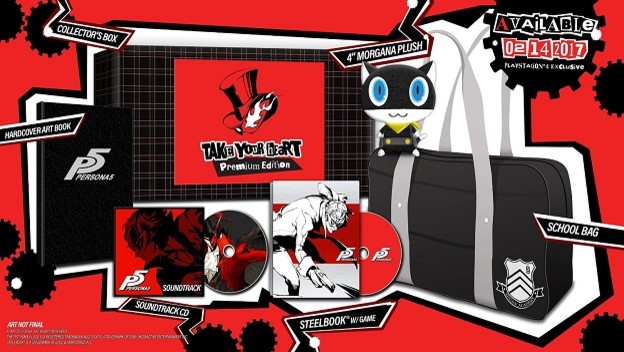 I have some heartbreaking news for you Atlus faithful: Persona 5 won't be available in North America until February 14, 2017. The very first image we saw teasing the game boasted a "winter 2014" release on the PS3, and we've been anxiously awaiting the game ever since. Actually, we've been waiting for this game ever since we finished Persona 4, and that was eight years ago! The wait will be grueling, but worth it.
Atlus and Sega have already listed the pre-order, which is live on Amazon. For $60 you can pre-order the "SteelBook Launch Edition," which will (obviously) come with a collectible SteelBook case while supplies last. For $90 you can order the very handsome "Take Your Heart" Premium Edition, which includes the following:
4" Morgana plush: Morgana the cat is not just the mascot of the Phantom Thieves, but is also a member-and also not just a cat! The premium edition includes an exclusive 4" plush of Morgana.
Soundtrack CD: A selection of music from Persona 5 by legendary series composer Shoji Meguro in a CD wallet featuring P5 artwork.
64-page hardcover art book: This art book is full of concept sketches, character art, and more by character designer Shigenori Soejima.
SteelBook: As strong as a vault, the game disc for the PS4 will come specially packaged in a SteelBook collectible case, emblazoned with Persona 5 designs.
School bag: Designed after the traditional school bags in Japan, the exclusive replica bag comes complete with the Shujin Academy crest.
Collectible outer box: Easily the largest premium edition in ATLUS' history, the entirety of the "Take Your Heart" Premium Edition comes in a colossal collectible box.
Now we have 8 months to figure out how we're going to talk our significant others into celebrating Valentine's Day the prior weekend so we can have the whole day free.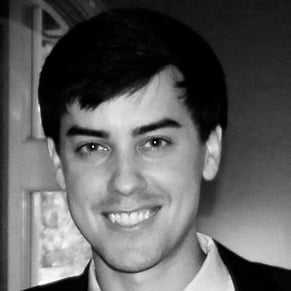 06/07/2016 09:15PM