Rise of Iron's Trespasser Is Already in Destiny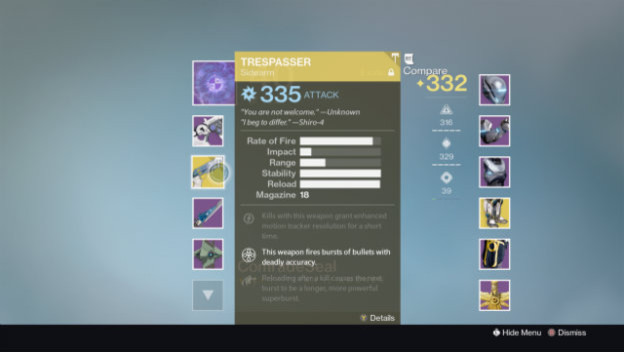 Rise of Iron isn't going to arrive in Destiny until September 20. It's then that things are going to be shaken up with all sorts of new content and rebalancing. Bungie has decided to give us a taste of it with a Trespasser, though. Don't worry. That's not a person. The Trespasser is a gun.
Destiny's Trespasser is a sidearm with a high rate of fire, maximum stability, and an extraordinarily high reload stat. This is an Exotic weapon, so it will be hard to find. It's extraordinarily powerful, which will make it worth the wait.
Eight of the nine Rise of Iron achievement and trophies were released by Bungie as well. It hints at the sorts of raids, quests, and missions we'll be seeing in Destiny soon. Here's the list.
Eye for an Eye: Complete the "Kovik's Sin" quest.
Forging Ahead: Complete an encounter in the Archon's Forge.
Mountain Climber: Complete the "King of the Mountain" mission.
Sing the Iron Song: Classified.
Spliced: Complete the "Wrath of the Machine" Raid.
Splicer God: Complete the "Wrath of the Machine" Raid on heroic difficulty.
Student of History: Activate all Iron Lord Artifacts.
Supremacy: Complete the "Glory and the Taking of It" quest.
The Young Wolf: Complete the "Rise of Iron" quest.
This is such a tease, right? Knowing there's a chance of getting a great weapon like the Trespasser and seeing a list of things you might get to do is making this wait unbearable. At least Rise of Iron is only a week away.
Source: Twitter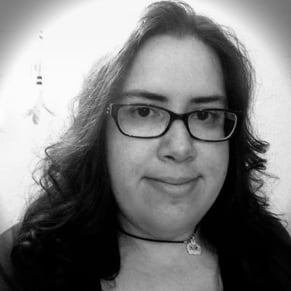 09/12/2016 02:35PM