Blizzard Launches Nexus Challenge for Heroes of the Storm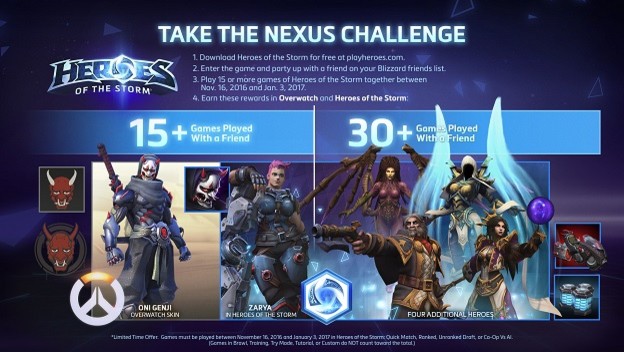 Overwatch wasn't the only Blizzard game to receive an update this week. Heroes of the Storm, the company's MOBA competitor to games like League of Legends, is playing host to a new event called the Nexus Challenge. This limited-time campaign grants players several rewards for playing with friends a set number of times before January 4.
Playing 15 games with at least one friend will earn you a number of Overwatch themed-goodies: you'll get an Oni skin for Genji in Overwatch, as well as an Oni Genji spray and portrait. In Heroes of the Storm, you'll earn an Oni Genji portrait in addition to permanently unlocking Zarya as a playable character.
Playing 30 games will unlock even more rewards in Heroes of the Storm. You'll get permanent access to characters Auriel, Kerrigan, Li-Ming, and Greymane, as well as an Orochi Hovercycle mount and a 30 Day Stimpack (which increases the amount of experience earned from matches as long as it's in effect).
This event seems like a smart way to win back some former Heroes players who have defected to Overwatch since its release. The best part is that both Heroes and this event are totally free to enjoy, so make sure you get your bonuses before the Challenge ends on January 4.
Source: Blizzard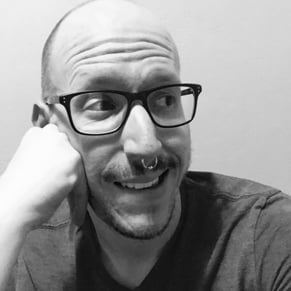 11/16/2016 07:20PM