Yooka-Laylee Drops JonTron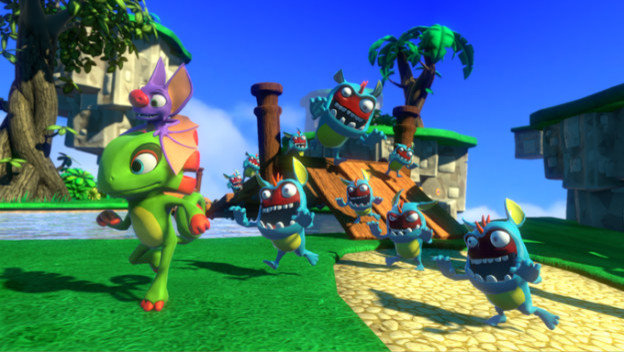 YouTube content man JonTron has found himself in a similar situation to that of Pewdiepie from earlier in the year. Not only has he caused an Internet fervor over some public, politically-charged comments, but he has also publicly lost a business deal as a result. Playtonic, developers of the upcoming Kickstarter success and Banjo-Kazooie successor Yooka-Laylee, will be removing JonTron's voice acting part from the game in a future content update.
In a statement, Playtonic says, "We recently became aware of comments made by voice artist JonTron after development on Yooka-Laylee had been completed. JonTron is a talented video presenter who we were initially, two years ago, happy to include as a voice contributor in our game. However, in light of his recent personal viewpoints we have made the decision to remove JonTron's inclusion in the game via a forthcoming content update. We would like to make absolutely clear that we do not endorse or support JonTron's personal viewpoints and that, as an external fan contributor, he does not represent Playtonic in any capacity. Playtonic is a studio that celebrates diversity in all forms and strives to make games that everyone can enjoy. As such, we deeply regret any implied association that could make players feel anything but 100% comfortable in our game worlds, or distract from the incredible goodwill and love shown by our fans and Kickstarter backers."
JonTron also responded on Twitter, briefly stating, "Unfortunate to see Playtonic remove me from Yooka Laylee, but I understand their decision. I wish them the best with their launch!"
These incidents with YouTube personality figures in gaming are opening up discussions about censorship, free speech and accountability. It's important to understand the definitions of these words and what they mean legally, and well as how they apply to each side of a situation. As much as JonTron has the right to voice his thoughts out loud to the public, Playtonic has just as much of a right to respond as they see fit with regards to their intellectual property. It's a street that runs both ways, regardless of what political spectrum someone aligns with. Food for thought!
Source: Gamesindustry.biz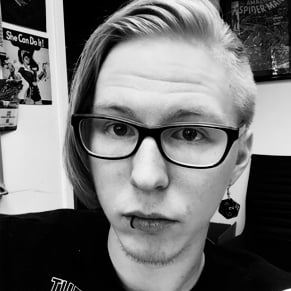 03/24/2017 03:10PM