Let's Look at Star Wars Battlefront II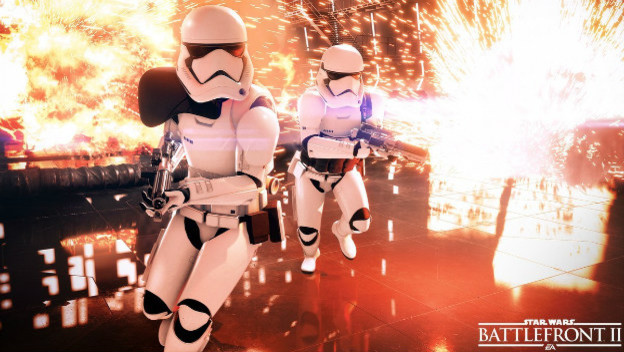 Over the weekend, the Star Wars Celebration took over everything. This meant the Star Wars Battlefront II leak quickly became obsolete, as a ton of new information about the game appeared. We have a high-res trailer and screenshots, details on the obligatory collector's editions, and of course lots of information on the game itself. There's even a release date to wrap it all up nicely.
First off, we have details on what is essentially the pitch for the Star Wars Battlefront II story mode. Lore-junkies will be thrilled to know this campaign is being roped in to official Star Wars canon, whatever that means at this point in time. You play as an imperial solider named Commander Iden Versio who leads a special forces unit called Inferno Squad. This story covers ground between Return of the Jedi and The Force Awakens, and many known Star Wars characters will be playable.
Multiplayer is going to support up to 40 players and will have characters from across all the Star Wars eras. There will be customizable character elements when you're playing as heroes. Also, characters from different eras will be able to interact in some way, likely depending on the game mode.
Star Wars Battlefront II drops on November 17, 2017 for PS4, Xbox One, and PC. No word yet on what sort of season pass we might see, if there is one at all.
Source: Dualshockers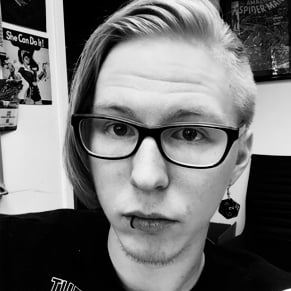 04/17/2017 03:00PM