Wolfenstein 2 DLC Introduces Multiple Playable Characters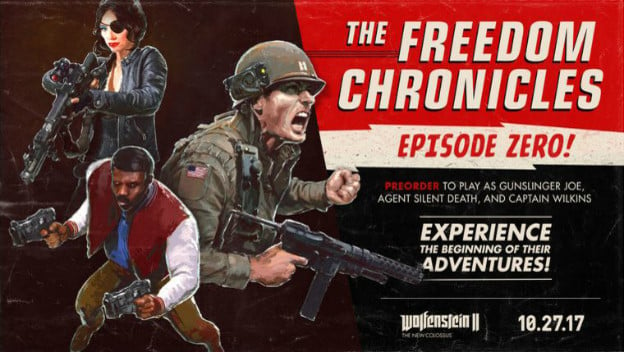 Bethesda Softworks has announced details for three DLC packs coming to Wolfenstein 2: The New Colossus. This content is coming post-launch as part of the game's season pass. It is called The Freedom Chronicles.
The Freedom Chronicles will cost $24.99. It includes The Adventures of Gunslinger Joe, The Diaries of Agent Silent Death, and The Amazing Deeds of Captain Wilkins. Each of these appear to be one-off short stories, side content meant to flesh out the supporting cast.
With the overall plot of Wolfenstein 2 being about taking America back, each DLC story takes the player to different locations, such as Chicago, California, Alaska and uh, Outer Space. Each pack will also be sold separately, although no pricing for the packs individually has been announced yet.
These three characters will also be a part of the Episode Zero prequel mission. This mission comes with the game only if you pre-order or buy the season pass. Wolfenstein 2: The New Colossus comes out on October 2017 for PS4, Xbox One and PC.
Source: Polygon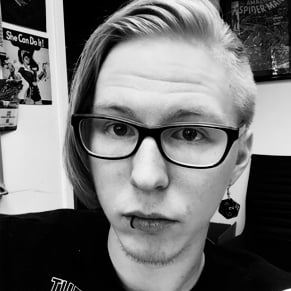 07/27/2017 04:30PM