Undertale Brings Trophies and a Dog Shrine to PS4 and Vita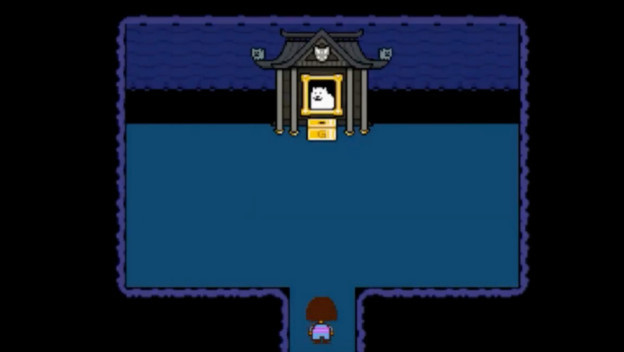 The widely popular Undertale has just released on the PlayStation 4 and PlayStation Vita to much fanfare. The game has had great success on PCs and is really one of the most well-known cult classics to hit gamers screens in the past few years. There are a few additions to the PS4 and PS Vita editions of the game that are worth sharing with everyone.

First off, there's a brand new area added to Undertale. It's called the Dog Shrine. Interestingly enough, it holds the key to 15 different trophies in the game. These are unlocked by donating gold to the shrine in differing amounts. The shrine itself is located under Papyrus' strangely heightened sink in his kitchen that he shares with Sans. The location is a hilarious addition to an already great game, and the easily acquired trophies lead into the next addition to these versions of Undertale.
This is the trophies themselves. There were no achievements in the PC version of Undertale because the creator, Toby Fox, hated the very idea of them. So the Sony versions of the game, Fox and the rest over at 8-4 had some fun with it. There are a few trophies that have already been shown online, including the very first called "Don't Worry, I Have Lots of Ideas for Trophies," which you get for acquiring an item. The next three trophies are rewarded for receiving two, three, and four items respectively. These are called, "Like Getting Items," "Or Getting More Items," and "Help Me, I'm Out of Ideas. The platinum trophy for Undertale is actually called, "Don't You Have Anything Better to Do?" Needless to say, Fox and his team were able to add trophies while staying true to the game, and their feelings about said rewards.

If you haven't checked out Undertale on these two systems yet, it's well worth your time. The game is absolutely fantastic. The standard physical versions of Undertale will run you $25, and digital copies are $14.99. This game features cross-buy, so if you purchase it on one system, you'll be able to play it on both.

Sources: Kotaku, Polygon, & Undertale.com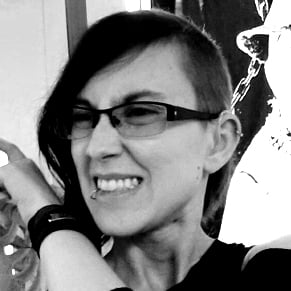 08/15/2017 02:00PM