Microsoft Announces Minecraft Xbox One S Bundle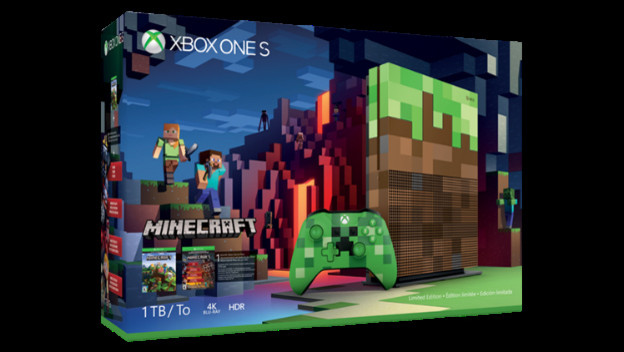 A Minecraft-themed Xbox One S Bundle is coming on October 3, complete with a unique design for both the console itself and the packed-in controller. As Gamescom, Microsoft announced that there will also be two different Minecraft-themed controllers. These will both be sold separately from the bundle.
The first controller is based on the Creeper and is the one that comes packed in with the bundle. The second controller is based on the Minecraft pig and does not come with the bundle. Each controller is priced at $74.99. The controllers are compatible with both the Xbox One and Windows PCs out of the box. These go on sale September 12.
The console bundle comes with the Minecraft Xbox One S design (based on a grass block), the Creeper controller, a 1 TB hard drive, a vertical stand, codes for Minecraft and the Redstone pack, and trials for both Xbox Live and Xbox Games Pass. It also features Minecraft system sounds and "other surprises." That package costs $399.
It's notable that these prices are higher than usual. Xbox One Controllers are normally $59.99 and Xbox One S bundles usually float around $349.99 or less. This is definitely a package for true Minecraft enthusiasts, not budget-conscious gamers.
Source: Minecraft Official Site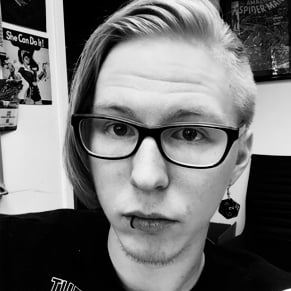 08/21/2017 03:35PM