WWE 2K18 Season Pass Includes New Characters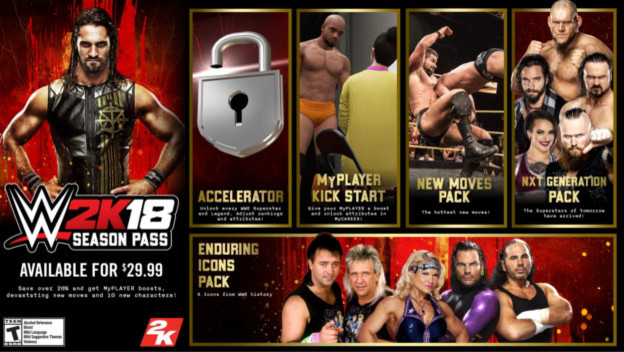 WWE 2K18 is set to release in a few short weeks on October 13, so everyone is getting psyched for what's coming. Not only will the game be epic, but there are now details released regarding the season pass. It'll set you back $29.99, on top of the $59.99 for the standard edition of the game. If you buy the Deluxe ($89.99) or Cena "Nuff" ($149.99) Editions, you'll already own the season pass. Enough talk about money though, what's included with this dang thing?

The WWE 2K18 season pass will include five different items: an Accelerator, the Enduring Icons pack, a MyPlayer Kick Start, the New Moves Pack, and NXT Generation Pack. Let's go into detail with these. The NXT Generation Pack will include Aleister Black, Drew McIntyre, Elias, Lars Sullivan, and Ruby Riot. The Enduring Icons Pack will have The Hardy Boyz, Beth Phoenix, and The Rock 'n' Roll Express to play as in-game. The New Moves Pack will have moves from Tye Dillinger (Tie Breaker), Kassius Ohno (Crash Landing), Akam (Pumphandle Death Valley Driver), and Diamond Dallas Page (Swinging Sleeper Slam).
The final two items included with the WWE 2K18 Season Pass are a little different. The Accelerator gives players access to all of the unlockable content immediately and allows them to change the rankings and attribute levels for the characters. The ability to change these rankings and attributes will only be available to season pass owners, and they'll have the option throughout the life of the game. Last, but certainly not least, is the MyPlayer Kick Start. This will give you the option to unlock and boost your player ratings and attributes in the MyCareer mode. You will also be able to unlock costumes that give your character certain boosts.

All of these are available via single purchases, but buying all of them separately would cost more than the $29.99 season pass. Will you be picking it up for your copy of WWE 2K18?

Source: NintendoLife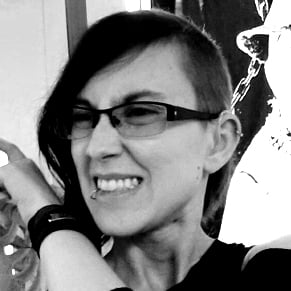 09/27/2017 03:50PM