Colonel Sanders "Playable" in WWE 2K18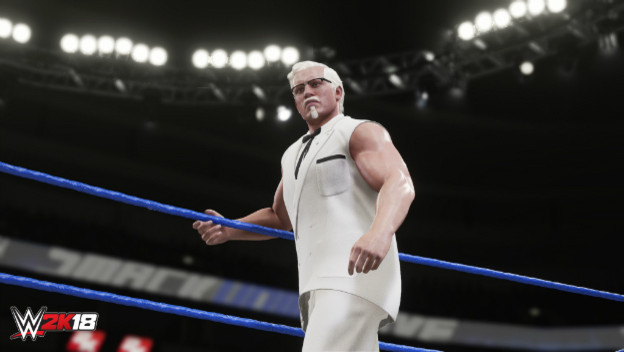 While advertising is something gamers are not used to having to deal with, wresting fans have been seeing branding plastered all over the place for decades. So it's almost part of the authenticity of wrestling to see things like Snickers and KFC in the game, even as part of the achievement systems. But WWE 2K18 is taking things a step further, taking WWE's recent, bizarre KFC segments to their logical extreme.
Colonel Sanders is now, in video game world, a part of the WWE roster. Colonel Sanders is now a WWE Superstar and can get in the ring with the likes of Seth Rollins, Kurt Angle, and Kevin Owens. This was announced over the weekend during WWE's Hell in a Cell event, in another strange, otherworldly commercial in which Kurt Angle joined the list of "wrestlers who have had to dress up like Colonel Sanders."
In the game, rather than being an actual roster choice, Colonel Sanders appears to come in the form of an outfit option for a player-made custom wrestler. This is probably for the best, as assigning Colonel Sanders an official WWE 2K power rating would inevitably leave some number of people feeling pretty bad about themselves.
Source: KFC Twitter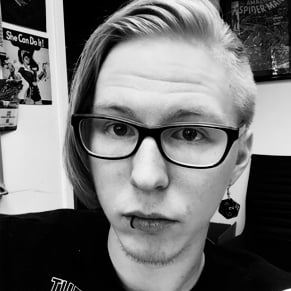 10/11/2017 11:35AM