Nintendo Release Schedule for Late 2017/Early 2018 Unveiled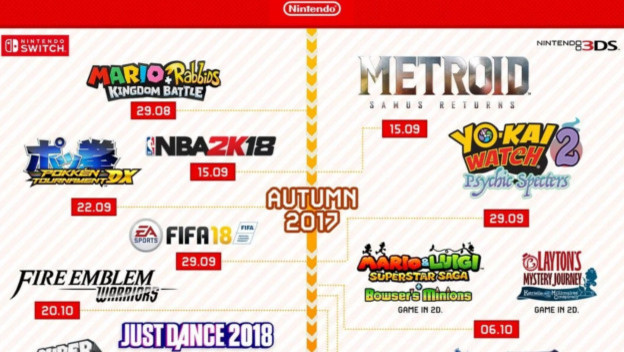 The holiday season is always a fun time for gamers. There are tons of titles that all release at the same time, while we scramble to be able to afford them all both in money and time. One of the biggest holiday release companies is of course Nintendo. With their newest system heading into its first holiday, 2017 was always bound to be big. Nintendo is also pushing their 3DS systems, so there's tons of games coming out for that as well.

So far at the this year, we've seen massive titles like Mario + Rabbids: Kingdom Battle, Metroid: Samus Returns, Super Mario Odyssey, and Fire Emblem Warriors release. According to a new infographic released by Nintendo UK, we've got even more fantastic games to look forward to at the end of this year and into 2018.
The upcoming Nintendo Switch titles to look forward to are as follows: Doom, Snipperclips Plus, L.A. Noire, Rocket League, The Elder Scrolls V: Skyrim, Xenoblade Chronicles 2, Shovel Knight: King of Cards, Project Octopath Traveler (working title), Super Meat Boy Forever, and Wolfenstein II: The New Colossus. The 3DS titles listed in the infographic include Kirby: Battle Royale, Pokemon Ultra Sun and Ultra Moon, Style Savvy 3: Styling Star, Mario Party: The Top 100, Shovel Knight: King of Cards, Sushi Striker: The Way of Sushido, Radiant Historia: Perfect Chronology, and Shin Megami Tensei: Strange Journey Redux.

Project Octopath Traveler is the most mysterious on this entire list, since it's just a working title. But otherwise L.A. Noire is super exciting, as is the hilarious title Sushi Striker: The Way of Sushido. Mario Party: The Top 100 could prove interesting as well. It's safe to say that Nintendo is going to finish off 2017 strong and begin the new year in the same spirit!
Source: Nintendo Life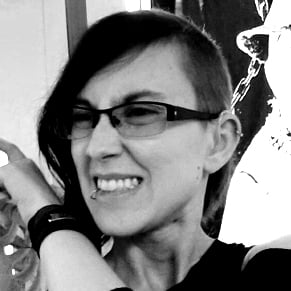 11/06/2017 06:05PM