Assassin's Creed: Origins DLC Timeline Released by Ubisoft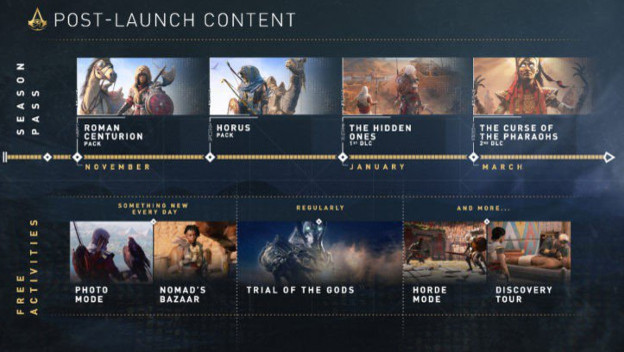 Assassin's Creed: Origins has let a few people as far as its DLC is concerned, but Ubisoft has recently released a timeline for their next big additions. First up will be The Hidden Ones, then The Curse of the Pharaohs. In between those two will be the Discovery Tour mode. The first two DLC are paid, while the Discovery Tour is going to be free.

The Hidden Ones will be $9.99 if you haven't already purchased the season pass for $39.99. This is a story-centric expansion that will be released on January 23, 2018. Players will explore the Sinai region as the Brotherhood and Roman Empire battle each other. There will be all new weapons, gear, outfits, and crafting levels for players. Additionally, the level cap will raise up to 45.
The second story expansion for Assassin's Creed: Origins will be The Curse of the Pharaohs, and Ubisoft has announced that it will release on March 6, 2018. This will cost $19.99 for anyone who hasn't purchased the season pass. The Curse of the Pharaohs will pit players against mummified Pharaohs and other creatures. This expansion will raise level caps to 55.
If you're not a season pass owner, and/or don't want to put any extra cash into Assassin's Creed: Origins, you're still in luck. Assassin's Creed: Origins Discovery Tour will be releasing on February 20, 2018. It'll be free for everyone who owns Assassin's Creed: Origins on PC, Xbox One, or PlayStation 4. This mode will allow you to roam freely around the locations. Combat and quests are turned off when using this mode, so players can truly explore with no worries. Ubisoft will also be integrating daily tours hosted by Egypt experts and historians. Discovery Tour should make for an interesting and unique addition to Assassin's Creed: Origins. If you don't own the game, you can actually still check out Discovery Tour if you are willing to pay $19.99 for it on PC.

Sources: Game Rant & GameSpot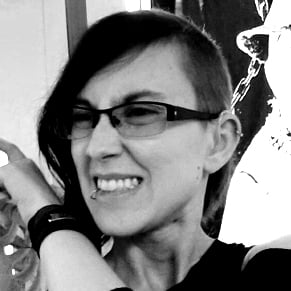 01/17/2018 06:15PM