Ubisoft Unveils Far Cry 5 PC Requirements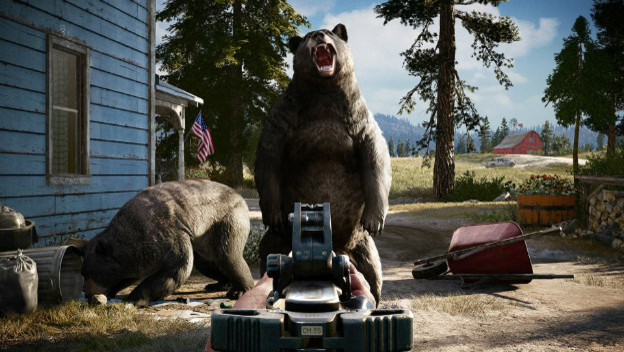 Far Cry 5 is coming out soon, and PC fans are always hungry for information on specifications. Today, Ubisoft has released exactly that on its official site, detailing several configurations recommended for running Far Cry 5 in various scenarios. This includes running the game at minimum specs and configurtions that run it at 4K resolution and at 60 frames per second.
The specs are as follows. Ubisoft provided four different configurations, as well as a list of graphics cards from both AMD and NVIDIA based on what is supported at the time of the game's release date. Far Cry 5 will be launching on March 27, 2018. It will launch on PS4, Xbox One, and PC.
The minimum Far Cry 5 configuration is as follows:
OS: Windows 7 SP1, Windows 8.1, Windows 10 (64-bit versions only)
PROCESSOR: Intel Core i5-2400 @ 3.1 GHz or AMD FX-6300 @ 3.5 GHz or equivalent
VIDEO CARD: NVIDIA GeForce GTX 670 or AMD R9 270 (2GB VRAM with Shader Model 5.0 or better)
SYSTEM RAM: 8GB
Resolution: 720p
Video Preset: Low
The recommended 60 FPS Far Cry 5 configuration is:
OS: Windows 7 SP1, Windows 8.1, Windows 10 (64-bit versions only)
PROCESSOR: Intel Core i7-4770 @ 3.4 GHz or AMD Ryzen 5 1600 @ 3.2 GHz or equivalent
VIDEO CARD: NVIDIA GeForce GTX 970 or AMD R9 290X (4GB VRAM with Shader Model 5.0 or better)
SYSTEM RAM: 8GB
Resolution: 1080p
Video Preset: High
The 4K 30 FPS Far Cry 5 configuration is:
OS: Windows 10 (64-bit version only)
PROCESSOR: Intel Core i7-6700 @ 3.4 GHz or AMD Ryzen 5 1600X @ 3.6 GHz or equivalent
VIDEO CARD: NVIDIA GeForce GTX 1070 or AMD RX Vega 56 (8GB VRAM with Shader Model 5.0 or better)
SYSTEM RAM: 16GB
Resolution: 2160p
Video Preset: High
And finally, the 4K 60 FPS Far Cry 5 configuration is:
OS: Windows 10 (64-bit version only)
PROCESSOR: Intel Core i7-6700K @ 4.0 GHz or AMD Ryzen 7 1700X @ 3.4 GHz or equivalent
VIDEO CARD: NVIDIA GeForce GTX 1080 SLI or AMD RX Vega 56 CFX (8GB VRAM with Shader Model 5.0 or better)
SYSTEM RAM: 16GB
Resolution: 2160p
Video Preset: High/Ultra
The supported graphics cards when Far Cry 5 releases are:
GeForce GTX600 series: GeForce GTX670 or better
GeForce GTX700 series: GeForce GTX760 or better
GeForce GTX900 series: GeForce GTX950 or better
GeForce GTX10-Series: GeForce GTX1050 or better
Radeon 200 series: Radeon R9 270 or better
Radeon 300/Fury X series: Radeon R7 370 or better
Radeon 400 series: Radeon RX 460 or better
Radeon Vega series: any Radeon Vega series
Source: Ubisoft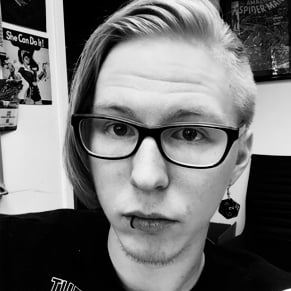 01/23/2018 06:50PM