Destiny 2 Content Delayed in New Roadmap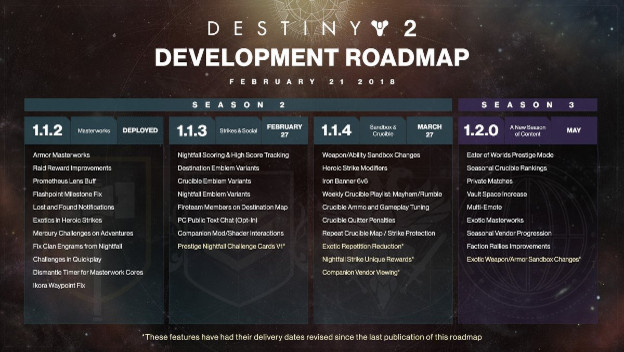 Bungie has taken steps towards better communication with Destiny 2 fans, and this most recent reveal certainly runs under that same umbrella. However, it's not good news this time. Lots of Destiny 2 features have been pushed back and delayed. Supposedly, this is so that everything can meet Bungie's high standards, and to give fans stuff that is particularly awesome. Apparently, particularly awesome and on-time at once aren't possible for Bungie.

A revised developmental road map for Destiny 2 has been released that showcases a bunch of the delays. If you're the detail-oriented kind (or just curious in general), you can take a look at the original road map and compare it to the new one to see exactly what has been moved. From what we've seen though, the Nightfall Strike Unique Weapons have been delayed. They were originally meant to release next week (February 27) with the next update. The release of these weapons has been moved to March 27.
Other major developments that have been moved are the reduction of duplicate exotic items. This has been delayed to March 27 along with the ability to view vendors in the Destiny 2 companion app. Even further along, the March 27 update was meant to bring some changes to exotic weapons and armor. That won't be happening now until some time in May during the start of the new season.

While all of this is almost certainly a let-down for Destiny 2 fans, at least Bungie is keeping us informed.

Source: IGN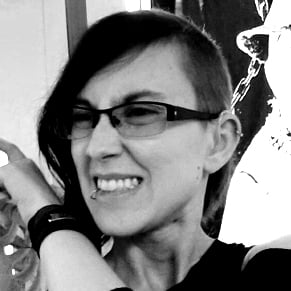 02/22/2018 06:50PM