GTA Online Target Assault Races Launches with Discounts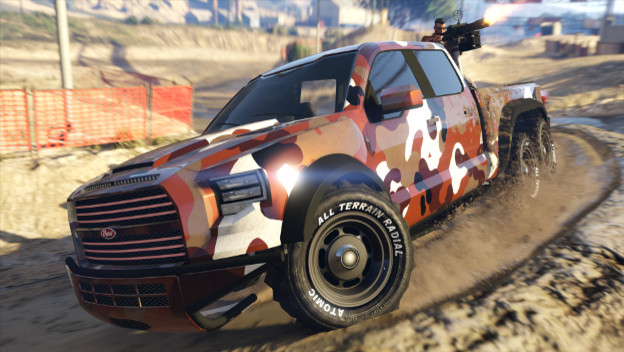 Grand Theft Auto Online has launched their new Target Assault Races mode as part of the Southern San Andreas Super Sport Series today. Along side it comes a brand new vehicle, premium race, time trial, and all kinds of discounts. You'll also earn double GTA$ and RP all this week.

Let's cover the new activities GTA Online fans can enjoy. The time trial this week has been dubbed Observatory. You'll get GTA$ and RP for beating its par time. You can access it through the purple corona. The premium race this week is called Lift Off. Anyone who takes part in this premium race will get triple RP no matter how they place. The top three finishers will get GTA$. To access this, you'll either go to the yellow corona in Legion Square, or through the Quick Job App on your in-game phone.

The new vehicle this time around is the Vapid Caracara. It's a heavy duty truck that can handle just about anything, especially with the Minigun mounted in the back. It's available exclusively from Warstock Cache & Carry, and has been added for the Target Assault Races.
This week also marks all kinds of discounts in GTA Online. Let's list 'em all out, shall we?

Vehicle Upgrades:
Mammoth Avenger Vehicle Workshop – 50% off
Mobile Operations Center Vehicle Workshop - 50%
Mammoth Avenger Weapon Workshop – 30%
Mammoth Avenger Styles – 30%
Engines – 25%
Turbo – 25%
Brakes – 25%
Transmission – 25%
Liveries – 25% (includes Aircraft)
Vehicle Armor – 25% (includes Aircraft)
Assault Vehicles:
Mammoth Avenger – 30% off
Turreted Limo – 30%
Karin Technical Aqua – 30% (Buy It Now & Trade Price)
Karin Technical – 30% (Buy It Now & Trade Price)
HVY Barrage – 30% (Buy It Now & Trade Price)
HVY Insurgent – 30% (Buy It Now & Trade Price)
Brute Armored Boxville – 30% (Buy It Now & Trade Price)
See anything you're super excited to pick up?

Source: Rockstar Games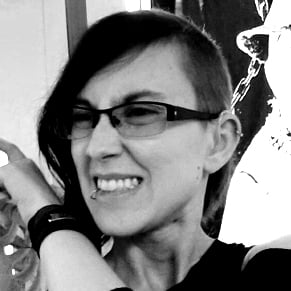 04/03/2018 05:50PM