Shadow of the Tomb Raider Special Editions Revealed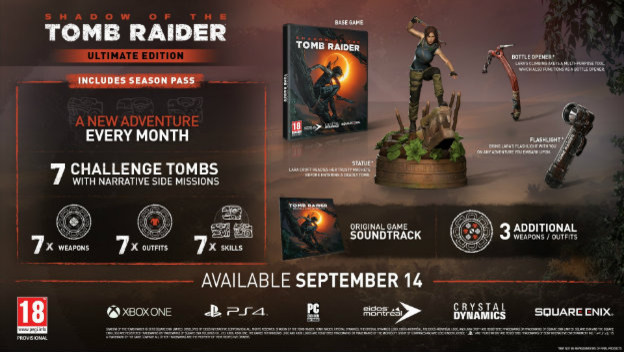 Along with other details during the official reveal event, the purchasing information for Square Enix's Shadow of the Tomb Raider has been announced. This includes multiple special editions, as well as a season pass.
Shadow of the Tomb Raider will come in four flavors: Standard, Digital Deluxe, Croft, and Ultimate. The Standard is just the game, although pre-orders come with a skill booster pack, and either a PS4 dynamic theme, Steam wallpaper, or Avatar outfit depending on the platform. Digital Deluxe comes with the soundtrack, and an extra weapon and outfit. A Pre-order also includes 48-hour early access. The Croft Edition adds three more outfits and weapons, and includes the season pass.
The Ultimate Edition is all of the above, plus several physical goodies. These include a flashlight, climbing axe bottle-opener, and the obligatory statue.
The season pass will include "a new adventure every month." Also advertised are seven challenge tombs, seven outfits, seven weapons, and seven skills. Seven is a theme, apparently.
Source: IGN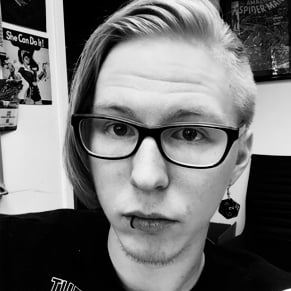 04/27/2018 01:20PM