Red Dead Redemption 2 Special Editions Announced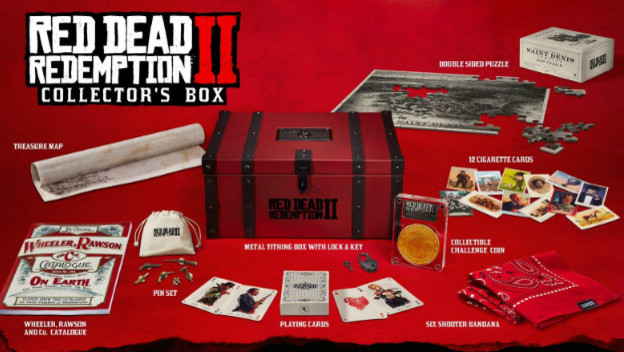 Rockstar has started the week with a huge info dump on how the people will be able to buy Red Dead Redemption 2, both physically and digitally. This includes multiple physical versions, extra digital pre-order bonuses, and a really extravagant collector set that doesn't include the actual game.
For starters, Rockstar announced all pre-orders will include an Ardennes War Horse, and the "Outlaw Survivor Kit." These are described as "story mode enhancements." Digital pre-orders will also come with an initial cash bonus, and an "exclusive" treasure map.
The first SKU is the Special Edition. This comes with a physical world map, along with a ton of digital, in-game bonuses. The bonuses comprise: an extra bank robbery mission and gang hideout, a Dappled Black Thoroughbred horse, stat-boosting equipment (a talisman and medallion), cash and stat boost, discounts, the Nuevo Paraiso Gunslinger outfit, and three extra weapons in story mode (Volcanic Pistol, Pump Action Shotgun, and Lancaster Varmint Rifle).
Next is the Ultimate Edition, which comes with everything in the Special Edition, plus more. The extra additions here are: more outfits (Blackrose Bounty Hunter and Copperhead Enforcer), the Black Chestnut Thoroughbread horse, a Survivor Camp theme, the aforementioned weapons online, and faster ranks online up to rank 25.
A bounty of "GTA$" will also be awarded to digital pre-order customers for Grand Theft Auto Online. Standard Edition comes with $500,000, Special gets $1,000,000, and Ultimate gets $2,000,000.
Finally, there's the Collector's Box. This will be sold through the Rockstar Warehouse, and select retailers, with the Red Dead Redemption 2 game sold separately. The whole thing comes in a metal tithing box complete with a lock and key. Inside, there's a challenge coin, double-sided puzzle, a bandanna, a pin set, a deck of playing cards, a physical weapon catalogue, and a set of cigarette cards.
Source: Rockstar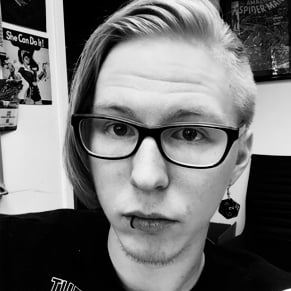 06/04/2018 01:20PM