[E3 2018] Kingdom Hearts II Arrives January 29, 2018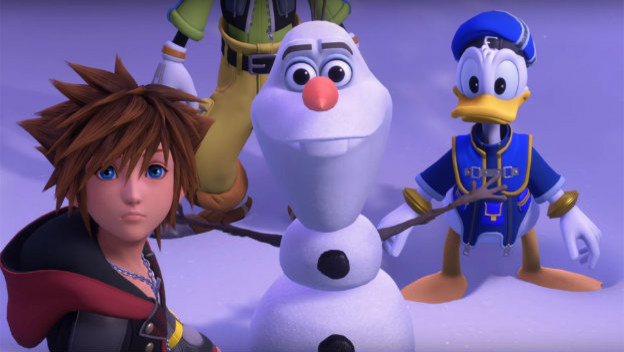 Before any press briefings, including its own, Square Enix went ahead and dropped the release date for Kingdom Hearts III. It does indeed hit the game with one more delay. Kingdom Hearts III will officially release on January 29, 2019 in North America and Europe, showing up a few days earlier on January 25, 2019 in Japan. Following that announcement was a new trailer that was shown during Microsoft's E3 2018 press briefing, which showed off a ton of new game footage. We saw the worlds of Frozen, Tangled, Wreck-It Ralph, and more of Toy Story.
In the trailer, we see a bunch of new gameplay unique to each world as well. Sora gets some wild-looking ice skates in the Frozen world, and he uses Rapunzel's hair like a grappling hook in the Tangled world. We also see some returning characters, such as some memebrs of Organization XIII, and Aqua from Kingdom Hearts: Birth by Sleep. The story looks like it'll be just as crazy as anyone would expect from a new Kingdom Hearts game, that much is certain.
Square Enix is set to have its own conference this year at E3 2018, despite multiple trailers for games the company is publishing appearing elsewhere so far. What could that mean? Could we be getting some deep gameplay dives during the Square Enix presser, or are even more surprises in store? There's only one way to find out - don't leave your house, basically.
*STAY TUNED TO CHEAT CODE CENTRAL ALL WEEK LONG, AS WE BRING YOU THE LATEST NEWS, INFO AND UPDATES YOU CRAVE FROM THIS YEAR'S E3!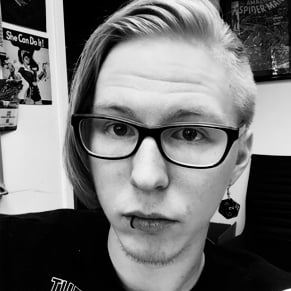 06/11/2018 10:20AM