Star Wars: Battlefront II Road Map Released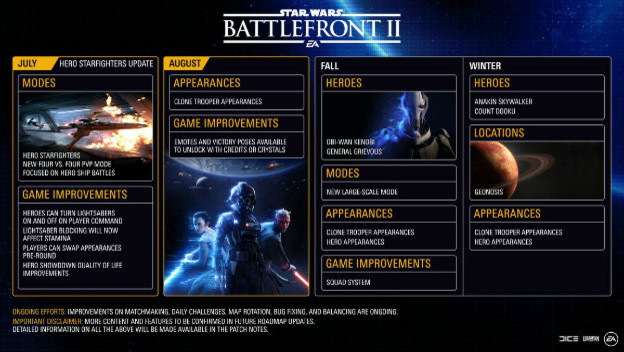 EA and DICE have been working on producing a publically-visible roadmap for the troubled, but recovering, Star Wars: Battlefront II. After a few days of delays, EA's Ben Walke dropped a visual representation of the roadmap on Twitter, which reveals plans for the game from now until the end of the year.
July 2018 will see the Hero Starfighters Update introduced, which will add new hero Starfighters and a new four vs. four PVP mode. New "improvements" will be introduced as well. Players will be able to turn lightsabers on and off, lightsaber blocking will affect stamina, and players will also be able to change their appearances pre-round. "Quality of life" improvements will also be added to the hero showdown mode.
August 2018 will be much slower. There will only be new clone trooper appearances, along with emotes and victory poses.
In the fall, Obi-Wan Kenobi and General Grievous will be added to Star Wars: Battlefront II as heroes. A "new large-scale mode" will be added, along with new clone trooper and hero appearances. Improvements will also be made to the squad system. Finally, in winter, Anakin Skywalker and Count Dooku will be new hero additions. Geonosis will be added as a location, and more new appearances will be added for clone troopers and heroes.
Additionally to the updates, EA and DICE will make "ongoing efforts" in matchmaking, daily challenges, map rotations, bug fixing, and balance. The roadmap will also be updated more in the future with more content and features.
Source: Twitter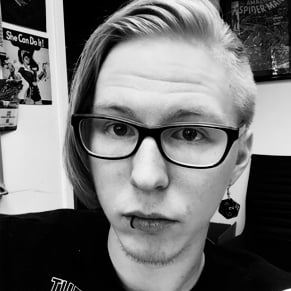 07/02/2018 04:45PM