Nintendo and Blizzard Announce Diablo III Switch Bundle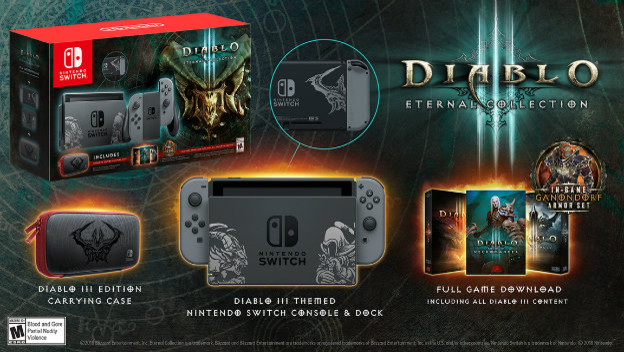 Diablo III: Eternal Collection is coming to the Nintendo Switch on November 2, 2018. But it's not just coming out like any other video game. Nintendo and Blizzard are doing this one big, with a new, GameStop-exclusive bundle that introduces a new Nintendo Switch design, along with some other goodies.
The new bundle will cost $359.99, and it comes with the console, the game in the form of a download, and a carrying case. In terms of price, the carrying case is a "freebie" of sorts. But, also, the dock and Nintendo Switch unit also feature Diablo III design work, making this a unique bundle that will set it apart from some of the others.
Of course, Diablo III: Eternal Collection for the Nintendo Switch has some exclusive content in and of itself. Within the game, there's a Ganondorf armor set that changes the player's character model, a Cucco pet, and a Triforce portrait frame.
Source: Polygon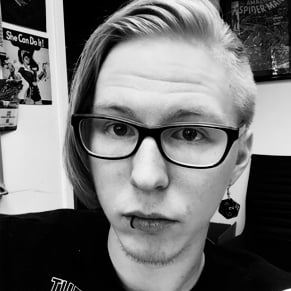 10/16/2018 02:00PM