THQ Nordic Held an AMA on One of the Internet's Worst Sites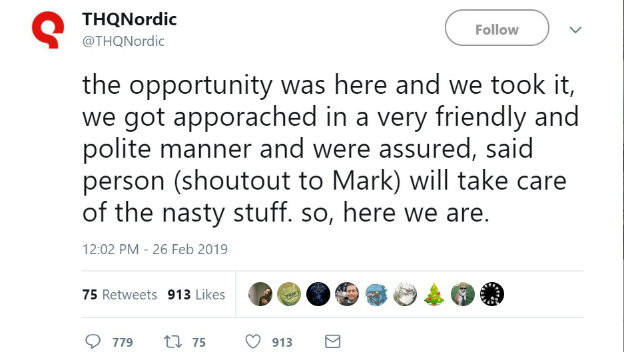 On February 26, 2019, THQ Nordic made a terrible PR blunder. The company decided to hold an AMA, short for "ask me anything" on 8chan, a website that has been blacklisted by Google for its "suspected child abuse content." Philipp Brock, the PR & Marketing Director at THQ Nordic GmbH, later claimed responsibility for the question and answer session on the forum where people regularly use racist and homophobic language and share adult and illegal imagery.
Ahead of the THQ Nordic AMA, the company made a big show of promoting it on Twitter. The first tweet announcing it read, "We're doing an 8chan AMA and we have no idea why. Come join us!" In the second tweet explaining the decision to host a Q&A on a website that repeatedly shares hate speech and graphic violent and sexual imagery, a tweet read, "the opportunity was here and we took it, we got apporached [sic] and were assured, said person (shoutout [sic] to Mark) will take care of the nasty stuff. so, here we are." Both messages suggested an awareness of the material that normally appears on 8chan. On the actual site, Brock appeared answering questions and providing support for some of the readers' views as THQN_Philipp, as shown in this tweet. Brock has been with the company since November 2015.
THQ Nordic Business and Product Development Director Reinhard Pollice also participated in the AMA on 8chan. Pollice told someone who used a screenshot of a knight with a homophobic slur under it, "That could be from one of our upcoming games."
Three hours after the AMA was held and began, Brock issued an apology on the THQ Twitter account. Despite the previous posts acknowledging the nature of 8chan's activities and even suggesting someone named Mark would "take care of the nasty stuff," Brock claimed he did not do "my proper due diligence." Here is the apology in full.
"I personally agreed to this AMA without doing my proper due diligence to understand the history and the controversy of the site. I do not condone child pornography, white supremacy, or racism in any shape or form. I am terribly sorry for the short-sightedness of my (!) decision, and promise to be far more vigorous in my assessment of these activities in the future. This was not about being edgy, this blew up and I very much regret to have done it in the first place."
As a reminder, last year THQ Nordic made news after revealing it would be bringing back a number of Nickelodeon games. Nickelodeon and other companies have not yet issued statements about this Q&A. THQ Nordic has also not noted if any of the people responsible for the 8chan affair will face repercussions.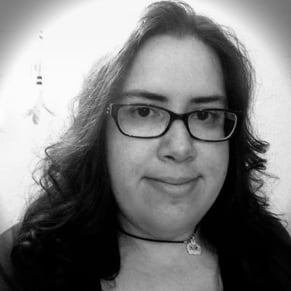 02/27/2019 09:45AM