Red Dead Online Holiday Event Brings the Holiday Spirit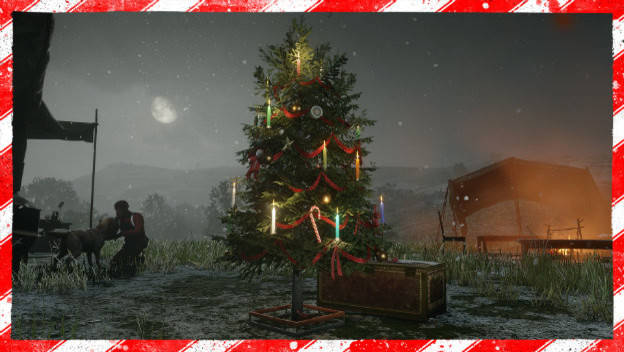 You won't be walking in a winter wonderland in Red Dead Online. You'll be riding through one too. Rockstar Games has revealed all of the holiday festivities that people will be able to enjoy in Red Dead Redemption 2's online components. The spirit of the season will be alive and well with ambiance, optional decorations, modes, and a free gift.
The free Red Dead Online gift is, quite frankly, huge. Anyone who logs into the online multiplayer experience will get it next week. So long as you show up between December 23-25, 2019, you'll get a Gift Chest with 2 Agaritas, 2 Creek Plums, 10 Fine Brandies, 10 Minty Plump Birds, 10 Special Miracle Tonics, 10 Thyme Big Games, 20 Assorted Biscuits, 20 Carrots, 20 Volatile Fire Bottles, 30 Incendiary Buckshot Ammo rounds, 50 Candies, and a Krampus Double Barrel Shotgun. (I told you it was a lot.) A New Year's reward will also be doled out. If people pop in between December 31, 2019 and January 6, 2020, you'll get 1,000 XP for the Bounty Hunter, Collector, Moonshiner, and Trader Specialist Roles, to help you better build yourself up.
Everyone around you will also be celebrating the season. If you head into the Overrun, Spoils of War, or Up in Smoke Showdown Modes on any system until January 6, 2020, you'll see snowy versions of these multiplayer matches. On the PlayStation 4, Gun Rush, Last Stand, and Make It Count will also have that same layer of holiday cheer. Should you wander around the old west, you'll see snow falling in places where it wouldn't normally. Also, the saloons will be playing carols. You could even dress up your own Camp and Moonshining Shack with things like trees, candles, and other decorations to make them fit in with the season.
Finally, there are two special Red Dead Online Specialist tasks. Are you a Collector? Well, you have two happening over the holiday seasons. Madam Nazar wants a Festive Feast between December 24-30, 2019, which requires Cognac, one Goose Egg, and a Thyme Plump Bird. Immediately after that, you can turn in an Ace of Wands, Platinum Pocket Watch, and Scotch Whisky to complete the New Year Collection. That could be turned in between December 31, 2019 and January 6, 2020.
Source: RockStar Games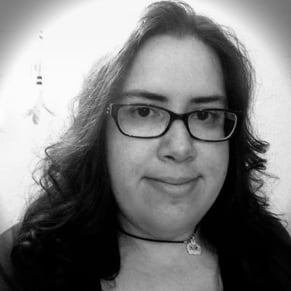 12/20/2019 11:00AM