MoH: Warfighter Expands To Two Discs On 360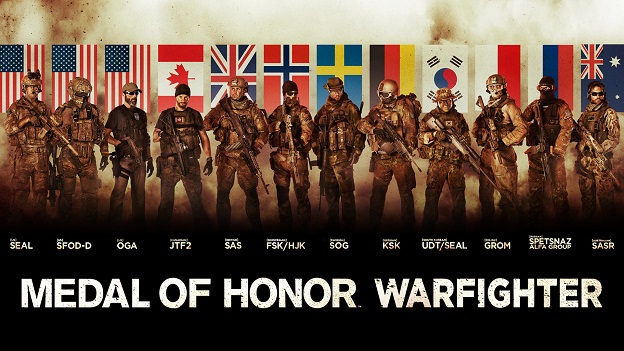 Ah, the trials and travails of being a DVD-based, high definition gaming console in an age with digital distribution and Blu-ray. In an interview with Videogamer.com, a Danger Close representative has revealed that the Xbox 360 version of Medal of Honor: Warfighter will be printed on two discs, dividing its single-player and multiplayer experiences between the two. This was the same space-saving methodology used when Battlefield 3 hit, though Danger Close is assuring gamers that they have done some serious optimization to the console versions of the game to ensure that they match up to the PC version. Having seen only the PC version when I played it last week, I can't be sure how accurate this is.
Along those lines, there's talk of an optional HD texture pack for the title's Xbox 360 iteration, though Electronic Arts and Danger Close can't officially confirm or deny that. Given that Battlefield 3, also based on the Frostbite 2 engine, utilized such a thing, it seems more likely than not. Clear up some hard drive space, people. Medal of Honor: Warfighter is hitting the Xbox 360, PlayStation 3 and PC on October 23.
10/04/2012 04:05PM