PlayStation Store Redesign Detailed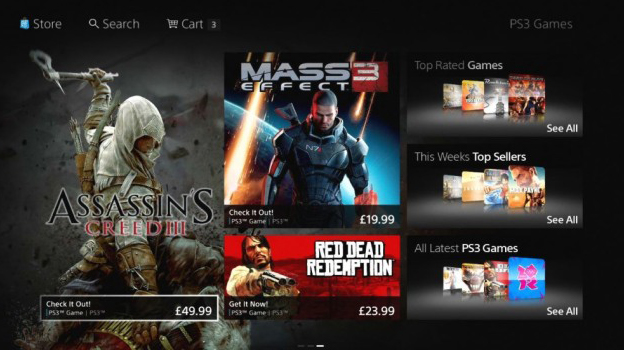 Sony has revealed a redesign for the PlayStation Network's PlayStation Store.
The store's revamp will go live on the European PlayStation Network come October 17th. North American PlayStation 3 owners will receive the refresh on October 23rd.
The redesign will see the storefront filling the whole screen with a "redesigned UI that places sections for games, movies, and TV content on the front page," reports VG247, who were present at the London event where Sony unveiled the redesign.
Both the PlayStation Vita and PSP will receive two separate sections. Development manager Elliot Dumville stressed most PlayStation 3 owners search for PS3 content, which has led to the understandable separation of other platforms' content.
Elsewhere, PlayStation Network maintenance has been scheduled for October 15th from 1 PM BST until 2 AM on October 16th.
PS3 owners won't be able to access the PlayStation Store, Account Management and Account Registration services, but online gaming will still be available. The lengthy maintenance period is likely being carried out to introduce the PlayStation Store's redesign.
10/11/2012 10:10AM