Rockstar Requesting Grand Theft Auto V Feedback From Fans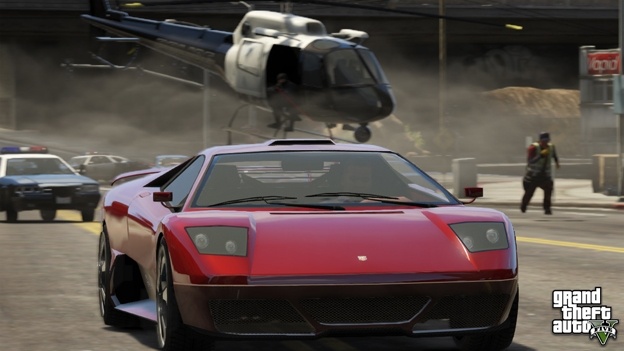 While the firm hasn't fully detailed the game yet, Rockstar is asking fans to offer their feedback pertaining to GTA V's multiplayer and crews component.
A post on the developer's official site reads, "As we're busy working on Grand Theft Auto V, we'd like to take this opportunity to ask all of you for your feedback, input and ideas for features you'd like to see created for Crews in the game."
Those who have a suggestion can email Rockstar at GTAVCrewFeedback@rockstargames.com.
"Whether it's suggestions for competitive in-game Crew features in Multiplayer, new ways to manage and recruit, ideas for enhancing Social Club Crew pages and leaderboards, things you did and didn't like about Crews in Max Payne 3, or any thoughts at all related to Crews really that you'd like to share – we're all ears."
"We'd especially love to hear from current Crew members and leaders so that we can continue making our unique approach to persistent team based Multiplayer as fun as it can be in GTAV."
The game is reportedly due for a release during March, 2013.
10/19/2012 09:50AM