Halo 4 War Games Map Pass Detailed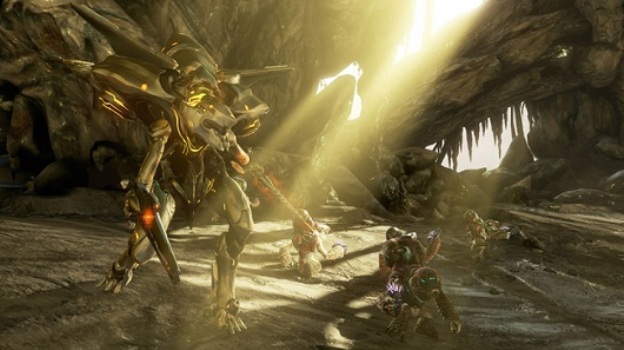 The previously announced "War Games Map Pass" for Halo 4 has been revealed to be the upcoming shooter's version of a season pass.

Microsoft and developer 343 Industries today announced that the War Games pass will allow players access to three multiplayer map packs—Crimson, Majestic, and Castle—scheduled for December, February, and April, respectively. It'll also include a "unique in-game emblem," and two in-game helmets.
The map pass will retail for 2000 Microsoft Points ($24.99) on its own, a 15 percent discount from the map packs if they were each bought individually. It was announced that the War Games Map Pass would be included in Limited Edition versions of the first-person shooter earlier this summer.

Halo 4 is out for the Xbox 360 on November 6.
10/24/2012 03:10PM