Call Of Duty Is No Longer the Most Played Xbox LIVE Title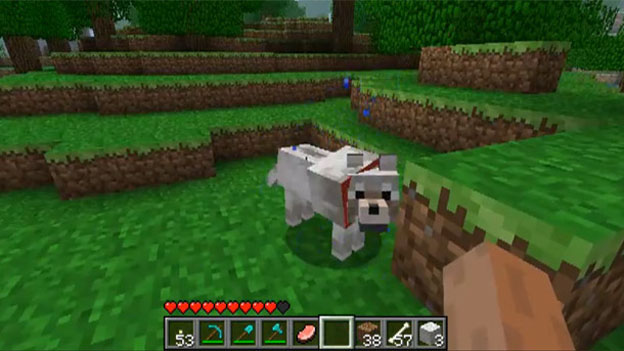 For most of this generation, Call of Duty has reigned as the king of video games. It has routinely had blockbuster sales and has dominated Xbox LIVE's servers, being the game with the most players pretty much every month.
However, Call of Duty's day has come, as it has finally been knocked out of its number one slot. And the game to take its place isn't even a triple-A title! No, the game that finally dethroned Call of Duty was Minecraft. The age of the indie game has come!
According to Major Nelson, Minecraft: Xbox 360 Edition currently tops the activity list for unique users playing games on Xbox LIVE, and that's not even counting all of the people playing Minecraft on the PC. It is followed shortly by Call of Duty: Modern Warfare 3, and Call of Duty: Black Ops actually comes in at number four. So it's likely that the franchise as a whole is still more popular than Minecraft, though its flagship title alone currently isn't. Minecraft has sold over 4 million copies since it launched on the Xbox 360.
Face it, building castles and forging swords is just more fun than shooting terrorists. Maybe we are just becoming a more peaceful species. Now if you'll excuse me, I need to kill every pig in sight, in order to survive the zombie hordes that attack my fortress at night.
10/25/2012 11:05AM