Assassin's Creed III Gets Day-One Patch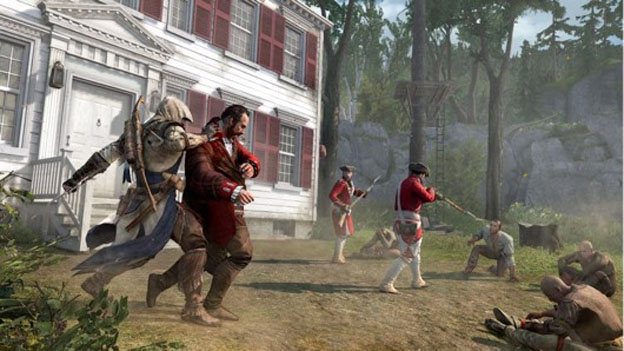 Assassin's Creed III launches today, and it's bringing a patch along with it.
The patch will fix several issues that gamers never even had the chance to experience, which is probably a good thing. Many of these issues seemed pretty catastrophic, such as infinite loading screens, frozen controls, several animation glitches, bugged missions that wouldn't let you complete them, and even some strange bugs that would remove all player control over Desmond and Connor.
Ubisoft was nice enough to provide full patch notes on their official forums, but they are absolutely riddled with spoilers. Suffice it to say, it's better to just trust that Ubisoft has patched up the bugs and go about playing the game blindly if you don't want to ruin the plot for yourself.
Anyone who has purchases Assassin's Creed III should be prompted to download the patch as soon as the game boots up for the first time. The game is, of course, fully playable without applying the patch, though I don't know why anyone would want to play a less stable version of the game. Heck, some of the cheats outlined in the patch notes wouldn't even work.
I mean… cheats? Who said anything about cheats?
10/30/2012 02:15PM