Uncharted: Fight for Fortune Is A Vita Card Battler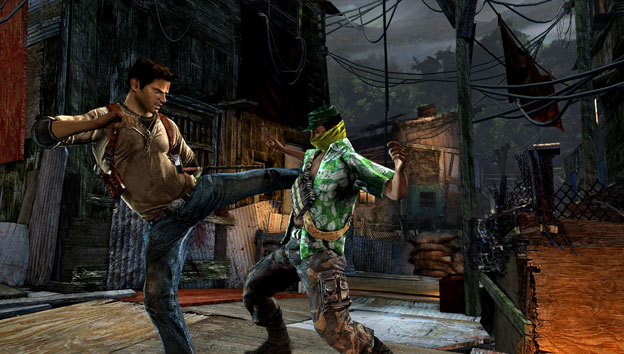 Listings on Australian and Brazilian ratings boards have outed Uncharted: Fight for Fortune, an apparent card battle/casino game for the PlayStation Vita.

The Australian listing notes One Loop Games, which has worked on Ratchet and Clank: Going Mobile and The Saboteur, among others, as the developer. It also lists the game as being "multi-platform"—whereas the Brazilian listing only mentions the Vita—so Drake's card fighting efforts could be coming to the PS3 too.
One Loop's official website may hint at Fight for Fortune's development, as the notes under one of its two listed "secret projects" says: "The good news is that One Loop has completed its first big game! The bad news is that we can't tell anybody about it yet. Suffice it to say, it's unlike nothing you've ever seen before - and it's really fun! When you see it, you're going to love it! Hopefully we'll be able to announce it soon!"

Neither Sony nor One Loop have commented on the listings as of yet, but an official announcement could be imminent.
11/07/2012 02:05PM