New GTA V Trailer Released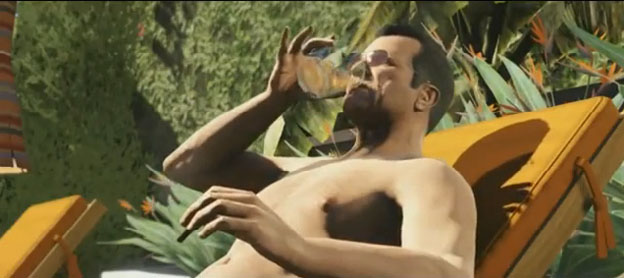 Rockstar has proven that they are stronger than a hurricane!
After having been delayed by Hurricane Sandy, which put their east coast offices underwater, the newest GTA V Trailer is finally out. We were previously told that this trailer would give us a more in-depth look at missions, characters, and vehicles. And it does, but it also has an unexpectedly cinematic edge to it. In fact, the events of the trailer seem to be narrated from several different points of view (perhaps this is alluding to multi-character gameplay?).
The trailer shows off several different gameplay elements including arson missions, dune buggies, repelling off towers, motorcycle chases, mass transit, train crashes, fighter jets, and much more.
Rockstar still hasn't given GTA V an official release date, and the trailer still indicates a Spring 2013 launch, but maybe this will mollify fans until we can get a bit more information.
Source: Rockstar
11/14/2012 11:10AM