New Mario Kart 3DS XL Bundle Announced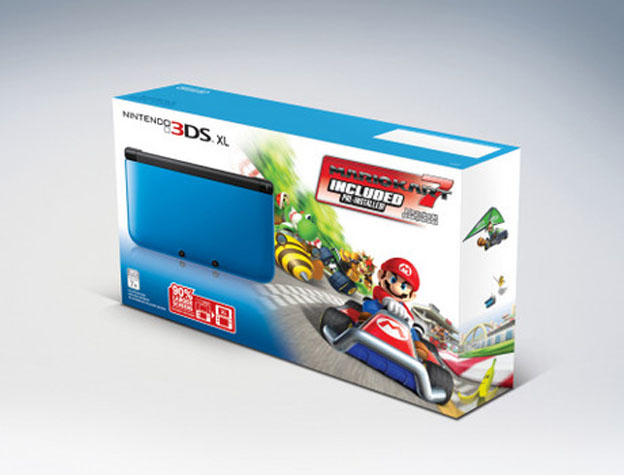 Nintendo has announced a brand new holiday bundle for the Nintendo 3DS. The bundle, which will become available December 2nd, will include a blue/black limited edition 3DS XL with Mario Kart 7 pre-installed on it. It will reportedly sell for 200 dollars, the price that the 3DS XL normally retails for.
Mario Kart 7 typically retails for about $40, so you're essentially saving the cost of the game when you get the bundle.
This is not the first 3DS bundle we have seen. Nintendo also announced a normal 3DS bundle that includes Super Mario 3D Land pre-installed for 170 bucks.
The 3DS sold over 250,000 units over the Black Friday period, and that was before this bundle was announced. Mario Kart 7 launched last year on December 4th and has since sold over 5.24 million units. I have a feeling that Santa will be bringing a lot of children 3DS bundles for Christmas this year.
Source: Nintendo Press Release
11/28/2012 12:10PM