Dead Space 3 Pre-Order Items Revealed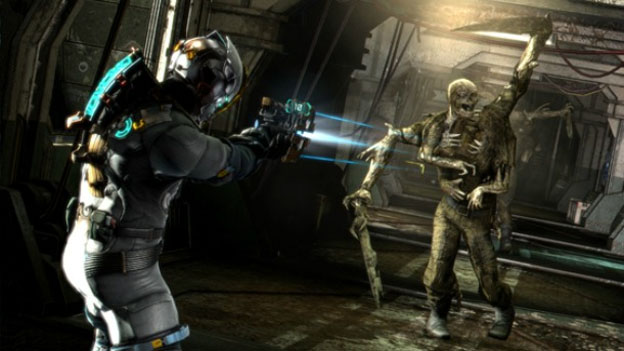 Electronic Arts recently revealed two bonus weapons for Dead Space 3, which will only be available via pre-orders. The weapons will be offered through GameStop or Amazon, so Best Buy customers are losing out on this one. EA describes the weapons as:
- EG-900 SMG available at GameStop

This EarthGov-issued sub machinegun is built for urban warfare. It's compact but deadly, sporting an internal hyper-accelerator maximum damage.

- Tesla Enervator available at Amazon

Sovereign Colonies scientists developed the "Enervator" from an overdriven focus coil to "humanely" eliminate dangerous specimens. The Enervator delivers a precision blast causing instantaneous electrocution and molecular destabilization in the target. In test subjects, death was instantaneous.
Dead Space 3 is due out on February 5th, 2013 in North America and February 8th, 2013 in Europe for the PlayStation 3, Xbox 360, and PC. Both GameStop and Amazon are still taking pre-orders so if either one of these guns strikes your fancy, you might want to make your decision about where to pre-order soon.
Source: Gameinformer
12/04/2012 12:45PM