Ubisoft Wants To Change The World Of Videogame Movies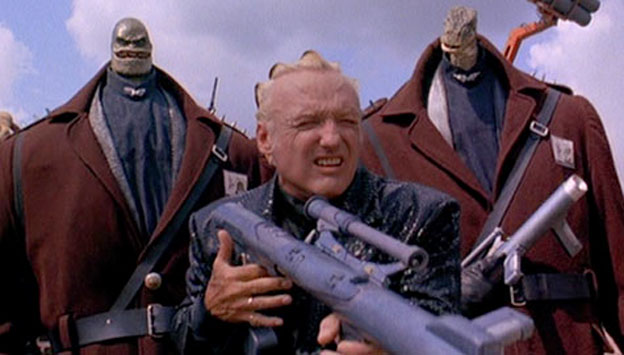 Let's face it, video game movies have consistently sucked. However, Ubisoft wants to change all that. They don't want to make another Doom, or BloodRayne, or Postal. They want to do our medium justice.
How will they do this? By actually getting their hands dirty with the development of their movies. They already have a dedicated staff for their movie projects called Ubisoft Motion Pictures, which is led by Jean-Julien Baronnet, former head of EuropaCorp. Baronnet has been requiring any studio that wants to adapt one of Ubisoft's intellectual property to give Ubisoft Miotion Pictures a great deal of creative control. Essentially, it would mean that Ubisoft has some veto power on anything that makes it way into the movie. This has already caused deals with Paramount Pictures and Sony Pictures to fall apart, which might explain why video game movies have sucked so much in the past. It seems that studios aren't comfortable unless they have the ability to completely detach the IP from its history.
"If you look at past adaptations of games to movies, none were done by an integrated gaming company that put a movie structure inside of itself," Baronnet said during a recent visit to L.A. "We're not here to just license and we're not here to produce big movies ourselves. We are really in the middle of it."
Ubisoft has a collection of A-list actors and experienced Hollywood writers to work on their projects, something that we rarely see from a videogame movie. Currently, Ubi has both an Assassin's Creed adaptation and a Splinter Cell adaptation in the works. The movies will star Michael Fassbender and Tom Hardy respectively.
Source: LA Times
01/02/2013 11:55AM