Wii U To See HD Wind Waker; New Zelda Queued Up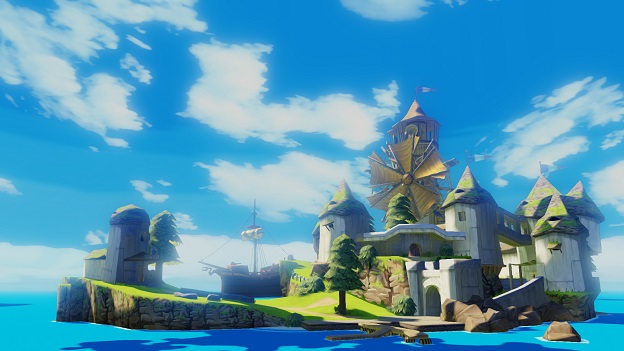 The most controversial Zelda game of all time, The Legend of Zelda: Wind Waker is getting an HD remake on the Wii U. Revealed today during the Nintendo Direct presentation, this HD version of Wind Waker will feature retooled art, MiiVerse integration, and the ability to switch play to the Wii U's controller screen, meaning it will be a native Wii U title and not simply an emulated edition of the Gamecube version. Personally, Wind Waker provided one of my most joyful Zelda experiences, second only to Ocarina of Time. It provokes one's sense of wonder and whimsy incredibly well.
Additionally, Eiji Aonuma has confirmed that a brand new Zelda game is in the works for Wii U, but is far enough away that it won't be seen "for a while." This lengthy development cycle ostensibly ties into the team's desire to reexamine even the core of the Zelda experience: its fairly linear dungeons. Could a branching Zelda game be in the cards?
Source: Nintendo Direct
01/23/2013 03:00PM