GTA V Is Probably Not Being Released In March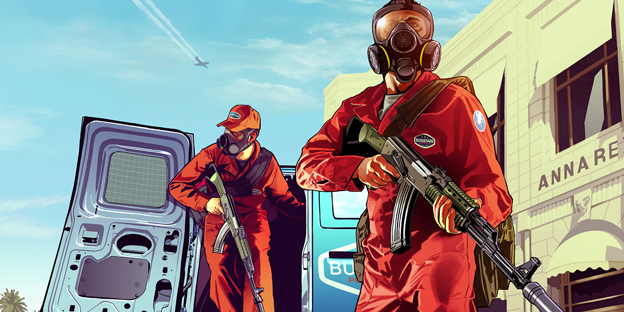 Today, reports from all around the Internet have been claiming that Grand Theft Auto V will be launched on March 24th.
However, and I hate to be bad guy here, there's very little chance that this is true.
First, as Gameranx reported, Take-Two Interactive also owns 2K Games, and 2K is launching BioShock Infinite in March. No intelligent publisher would release two of 2013's most highly anticipated games in the same month.
There's also a report taken from the recent Take-Two earnings call stating that Grand Theft Auto V won't launch until April at the earliest. Take-Two has always said that GTA5 will launch in the Spring, and while March 24th is definitely Spring it's also a Sunday. I can't remember the last time a game that not called Pokemon was released on a Sunday. These days, most games end up launching on a Tuesday.
Also, when you take Rockstar's recent release history into account, the report becomes even less valid. Max Payne 3 was released in May. Red Dead Redemption dropped in May. And Grand Theft Auto IV was released on April 29th.
If I were a betting man, I'd put my money down on May 14th or the 28th for Grand Theft Auto V. But, there's very little chance that March 24th is Rockstar's release date.
01/24/2013 04:05PM