Guild Wars 2 Drops Paid PvP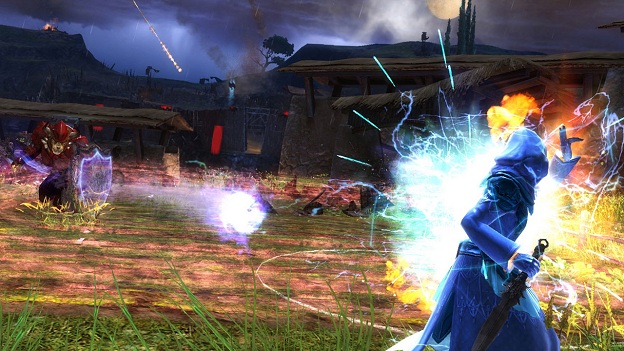 In the latest update to Guild Wars 2, entitled Flame and Frost Update: The Gathering Storm, additions aren't the only thing to make their way into the patch notes. Besides the inclusion of guild missions, new maps for PvP, and an extension of the Living Story, ArenaNet has also explicitly excised its paid PvP tournaments.
Why are these premium competitions gone?
"One of the reasons we initially introduced Paid Tournaments was to create a place for hyper-competitive, highly skilled players to find matches with players of comparable skill," says ArenaNet's Tyler Bearce, "leaving the Free Tournament system available for more casual competitive play."
Post-patch, both single and three-round free tournaments are available, but players will have separate matchmaking "ranks," maintaining that separation between the competitive and casual players. Those who still have Tournament Tickets leftover will not have to worry about cost, as they may be exchanged for other in-game items.
Source: PixelJudge
02/27/2013 04:45PM