Batman: Arkham Origins Will Include Multiplayer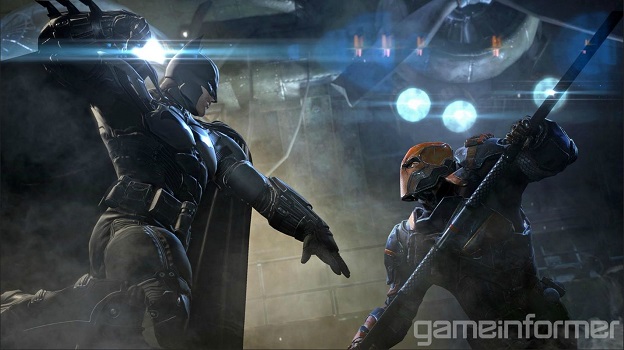 The Arkham franchise recently changed hands from series' founder, Rocksteady, to Warner Bros. Montreal, and the new developer has wasted no time in announcing changes to the series. They recently confirmed that Origins, the prequel of the series, will include a unique form of multiplayer based around Joker and Bane's gang members hunting Batman and Robin.
Although the change of hands is a bit worrying, the addition of multiplayer certainly isn't a game-breaking change. If anything, the multiplayer element will only add to the game's value, provided it doesn't detract from the fan-loved single player experience.
The structure of the multiplayer hasn't been completely revealed, though. We know that Killer Croc, Deadshot, Deathstroke, and many others will be making an appearance in the team-based mode, but that's about it. How the game will match up with current multiplayer systems, and whether it will be objective or PvP based is not yet clear.
Source: Eurogamer
04/24/2013 04:50PM