The Old Republic Sees Spike In Revenue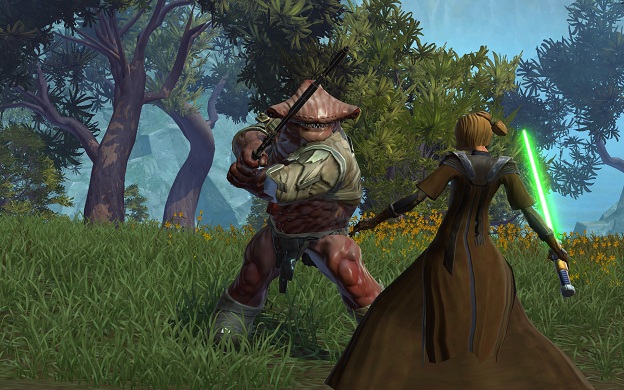 After an initial burst of popularity, BioWare's Star Wars MMO, The Old Republic, saw a rapid decline in subscribers that eventually led to the title's conversion into a free-to-play operation. It appears, though, that this may have been the right decision, as EA president Frank Gibeau has announced that monthly revenues for the game have doubled since the switch.
Additional details are positive, but less compelling. Gibeau cites 1.7 million new players post-free-to-play, but offers no indication as to whether these are all active players or simply people who downloaded it, created an account, and tried it out. He also offers no specifics on just what percentage of them are actually paying for premium items and features.
He did, however, state that the number of premium subscribers, those who still pay a monthly fee, has "stabilized at just under half a million," which is certainly a respectable player-base for most MMOs. With the Star Wars name and BioWare's clout behind it, though, one would likely expect that to be significantly higher.
Gibeau has promised content updates every six weeks in hopes of keeping players invested, so with any luck these numbers will grow, or at least remain stable.
Source: HardcoreGamer
05/09/2013 03:35PM