Project P-100 Is Now The Wonderful 101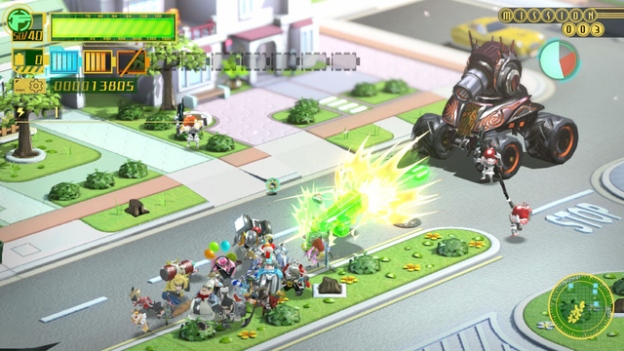 Project P-100, one of the more intriguing Wii U exclusives shown off at E3 earlier this year, is now going by the finished title of The Wonderful 101. This was announced at Nintendo's Wii U presser earlier today.

Developed by Platinum Games, The Wonderful 101 looks to be a mix of Pikmin-esque micromanagement and fast-paced action reminiscent of titles like Viewtiful Joe. Players use the Wii U GamePad to control a group of 100 superheroes in an effort to quell an oncoming alien invasion. It's bright, colorful, and definitely something you can picture Nintendo getting behind.
No release date has been provided for The Wonderful 101 just yet.
09/13/2012 01:50PM