Sony's New PS3 Out On Shelves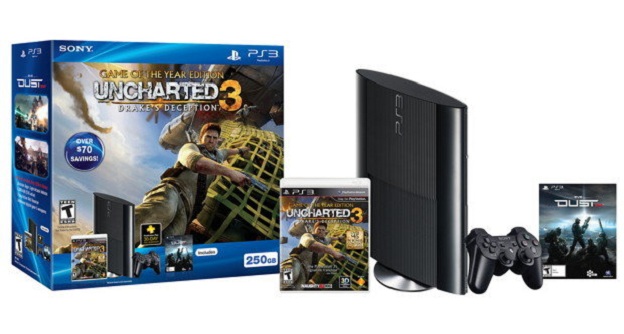 In an incredibly quick turnaround from announcement to availability, Sony's new "Super Slim" PlayStation 3 is already available at retail. Well, one model is. The 250 GB system, which retails at $270, is out, but its 500 GB sibling won't follow until October 30 (that one will retail for $300 and include a copy of Assassin's Creed III).
In addition to the hardware, the box includes a copy of Uncharted 3: Drake's Deception Game of the Year Edition, a voucher for "over $30" of Dust 514 digital content, and a 30-day membership to PlayStation Plus, which includes free games and discounts on some downloadable titles.
For those who still don't have a PlayStation 3 (yours truly included), this presents a tantalizing option, but my frugality is telling me to wait for the 500 GB model to hit at the end of next month. An extra $30 for double the hard drive space and a copy of Assassin's Creed III? Definitely the best deal by far.
09/25/2012 02:35PM