Dishonored Street Date Broken A Week Before Launch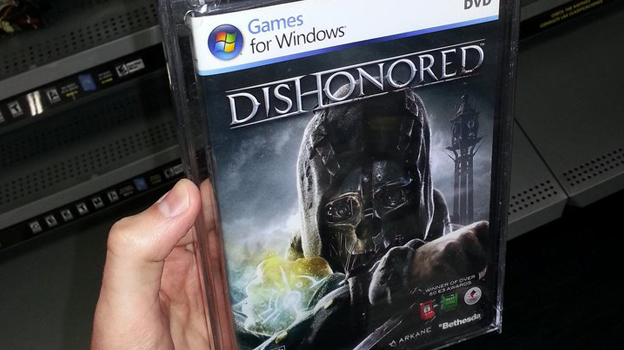 A week before its official release, it seems the release date of Bethesda and Arkane Studios' Dishonored has been broken.
It seems that several lucky consumers managed to grab a copy of Dishonored from their local supermarket/game retailer.
The above picture clearly depicts the title outside of its security box, with a receipt from Best Buy for the title shown below.
"Picked this up from Best Buy today…. 100% real! Saw it on the shelf and was completely shocked," said one of those who bought an early copy.
Dishonored's official release date arrives on October 9th in North America, while a European launch follows three days later.
10/03/2012 12:35PM