SOE Plans Extensive "Fright Night" Promotion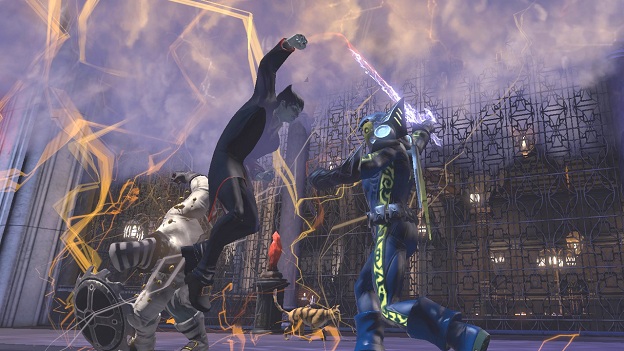 It's October, which means the retail landscape is gearing up for that most frightening of holidays, Halloween. Besides trick-or-treating, dressing up in costumes, and playing scary games, many gamers will turn to their favorite MMOs to see what they have planned for the pumpkin-centric festival. It's a holiday tradition, after all.
Sony Online Entertainment has plans for nine of the games under its banner, deeming it the "Fright Night" celebration. Particularly compelling are its events for DC Universe Online, which includes an all new event culminating in a never-before-seen boss battle (October 16 – November 6); Everquest II, with its "Nights of the Dead" event that includes haunted houses in both Qeynos and Freeport (October 11 – November 5); and Vanguard Saga of Heroes, introducing three new raid bosses for the occasion (October 1 – November 1).
Additionally, there will be Halloween festivities in the following titles:
Star Wars: Clone Wars Adventures (October 12 – November 9)
PoxNora (October 15 – November 15)
Legends of Norrath (October 1 – October 31)
Everquest (October 19 – November 7)
Free Realms (October 11 – November 15)
Bullet Run (October 5 – November 5)
Details on all of these events can be found at each game's respective website. Happy tricking and treating!
10/03/2012 06:25PM