Max Payne 3 Hostage Negotiation DLC Detailed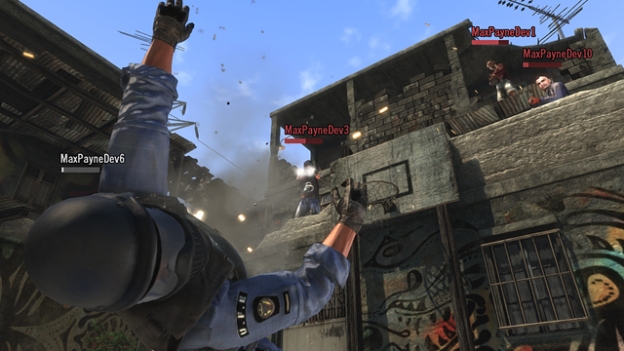 Max Payne 3's upcoming Hostage Negotiation map pack DLC will include four new multiplayer maps and a variety of new weapons and items, Rockstar has announced.

Tentatively scheduled for "later this fall," Hostage Negotiation will introduce players to the Club Moderno nightclub, the Estádio Do Galatians athletics stadium, and the favelas of O Palácio Strip Club and Favela Heights.

Two new rifles, the M24 Sniper Rifle and the IA2 Assault Rifle, will also be included, along with Explosive Burst item for booby traps, the Bomb Suit item for increased explosive damage resistance, and the Intimidation Mask item to cause delayed reload times for your opponents. The Filhos De Ogum, a new avatar faction, will also be included in the new batch of content.

The DLC was originally set to launch sometime last month, but was subsequently delayed. Rockstar has issued an apology on the matter, saying: "Our apologies to Max Payne fans who've been waiting for this one and the other upcoming packs - we're working hard to bring you this and all the other DLC and should have a release date to announce for this next pack very soon."

To make up for the added wait time, the developer has announced that they will be releasing a new chrome weapons bonus, which will be free of charge for Rockstar Social Club members. That'll be active later this week.

The Hostage Negotiation DLC for Max Payne 3 will run you either 800 Microsoft Points on Xbox LIVE, or $9.99 on PlayStation Network.
10/03/2012 06:30PM