Assassin's Creed III George Washington DLC Announced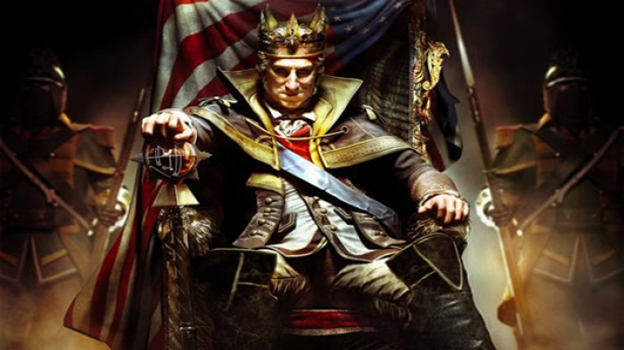 Ubisoft has announced that Assassin's Creed III will feature DLC based on an evil George Washington.
George Washington "succumbs to the temptation of infinite power," with protagonist Connor tasked with ending his reign as an evil dictator.
"History is our playground - and AC teams have always loved playing with historical facts and their consequences as a way to better understand a time period," executive producer Sebastien Puel said. "While Assassin's Creed III concentrates on history as it happens, we wanted to take some liberties with this DLC and tell you how things 'could have happened.'"
The expansion, which acts as a single-player campaign, will span over three episodes. It can be purchased via the recently announced season pass for 2400 MS Points or $30 on PSN. It'll deliver all three of the aforementioned chapters, in addition to multiplayer DLC that offers new maps and characters.
Assassin's Creed III is due for a release in the US on October 30th and a day later in Europe.
10/04/2012 10:15AM