Sony Launches PlayStation Mobile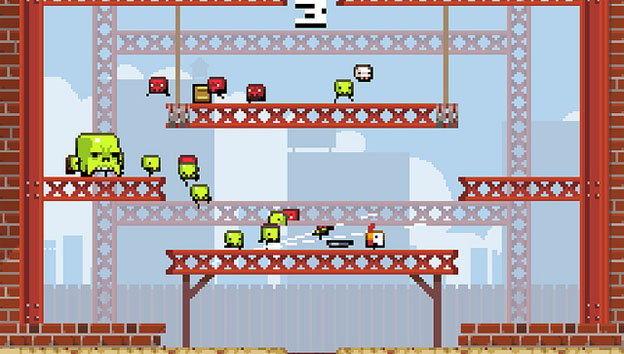 Sony's new platform for mobile games, entitled PlaysStation Mobile, has just been launched. This mobile suite is available on the PlayStation Vita and PlayStation Certified mobile devices like Android phones and tablets. PlayStation Mobile links up to your existing Sony Entertainment Network account and allows you to purchase games using funds in your PSN wallet.
PlayStation Mobile's launch line-up includes Loot the Land, Slider, and hit indie game Super Crate Box. PlayStation Vita users can gain access to this content simply by visiting the PlayStation Mobile section of the PlayStation Store.
Purchasing PlayStation Mobile content unlocks the content on all PS Mobile certified devices. So purchasing a PS Mobile game on an Android Device immediately unlocks it for play on your Vita. Sweet deal! Unlocking this content on mobile devices is slightly more complicated but generally just involves accessing the mobile version of the PlayStation Store.
Aside from the aforementioned games, other great titles like Tractor Trails, OMG Zombies, Fuel Tiracas, Aqua Kitty, Hungry Giraffe, Twist Pilot, Samurai Beatdown, and more will be coming to the PlayStation Mobile platform. Hopefully we will see other great indie titles hit this platform as well.
For now, the devices that support PlayStation mobile tend to be Sony manufactured. A few HTC devices support PS Mobile, but mostly this suite is reserved for Sony's Xperia series of devices.
10/04/2012 11:10AM