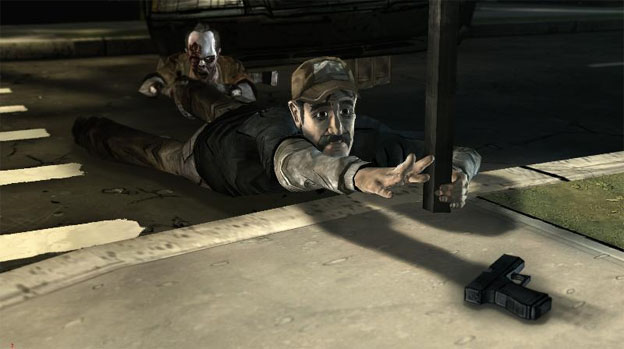 According to Telltale Games, The Walking Dead: Episode 4 is coming out sooner than we all thought. In a recent press release, Telltale has pegged the release date of Episode 4 as October 9th for the PSN, and October 10th for XBLA, Steam, and other PC distribution services. The game will cost five dollars or 400 Microsoft Points. Of course, if you have already purchased a season pass, the episode will be available for free. (Well, not exactly for free. You did pay for it, after all. But you won't have to pay for it again.)
Episode 4 will take place in Savannah, which seems like a poor choice on the part of the game's protagonists. Populated areas just create more zombies and more zombies create more horror. We will certainly experience more horror.
Telltale has titled episode five "No Time Left." It will be interesting to see how this all shakes out and who manages to survive this zombie apocalypse.
10/08/2012 11:15AM