Sony Suing Bridgestone Over Jerry Lambert Wii Promotion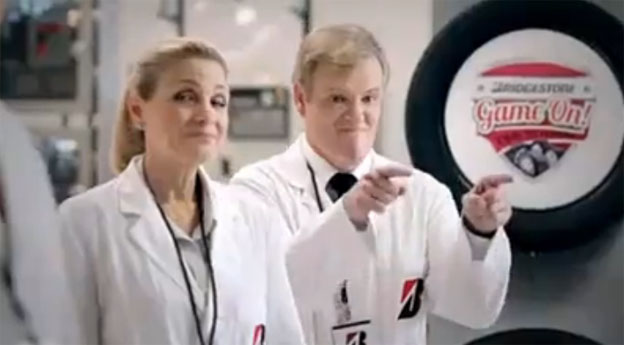 Not many of you know the name Jerry Lambert, but it's likely that you know the name Kevin Butler. Lambert is the actor responsible for portraying Kevin Butler in Sony's popular ads. Of course, we haven't seen Butler shot up in a Sony ad for a while, and this is likely because he has moved on to other projects. For example, recently we were able to see Lambert in a Bridgestone tire commercial that advertised Bridgestone's Game On promotion. The promotion essentially gave you a chance to get a Wii system when you buy Bridgestone tires.
There's only one problem. Lambert was playing the Wii in the commercial, which didn't sit well with Sony. As a result, Sony has filed a lawsuit against Bridgestone and Wildcat Creek, Inc, whose president is Jerry Lambert himself.
Sony clarified their stance in a statement to Venture Beat.
The claims are based on violations of the Lanham Act, misappropriation, breach of contract and tortious interference with a contractual relationship. We invested significant resources in bringing the Kevin Butler character to life and he's become an iconic personality directly associated with PlayStation products over the years. Use of the Kevin Butler character to sell products other than those from PlayStation misappropriates Sony's intellectual property, creates confusion in the market, and causes damage to Sony.
Lambert has since been removed from the commercial, though the edited commercial continues to air. The lawsuit was filed September 11th. Most likely the companies will reach some kind of settlement later this month.
10/08/2012 11:25AM