Guardians of Middle-Earth Dropping This December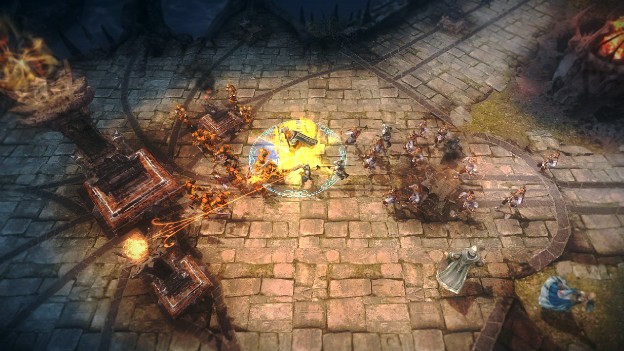 Developer Monolith has announced that Guardians of Middle-Earth will be released both at retails and digitally for PlayStation Network and Xbox LIVE Arcade on December 4.

The multiplayer online battle arena, largely based on The Lord of the Rings franchise, will run you $14.99 on PSN, and 1200 Microsoft Points on XBLA, while retail copies will cost $29.99 and include a Season Pass for the game's post-launch DLC.
Retail copies will come packed with vouchers equal in amount to the game's cost in MSP and PSN currency, respectively.

Monolith has also announced that Guardians' future DLC, which will include new maps, a gameplay mode, and new characters, will be available for purchase on PSN and XBLA for those who choose to purchase the game digitally.
10/08/2012 02:15PM